Our first look at the March sisters in the new "Little Women" mini-series is here, and now we're just waiting on Laurie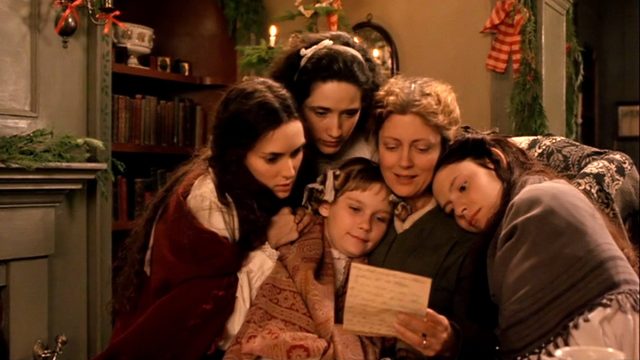 BBC and PBS Masterpiece collaborations may be best known for bringing the best of British drama to life, but now they're taking us back to 1860s Massachusetts with their upcoming Little Women miniseries.
Based on the 1868 novel of the same name by Louisa May Alcott, the three-hour miniseries follows the March sisters as they evolve from young (err, little?) women into strong young adults during Civil War-era Massachusetts.
While the miniseries isn't set to air until sometime next year, PBS Masterpiece just introduced us to the new March sisters.
Practically perfect oldest sister Meg will be played by Willa Fitzgerald of MTV's Scream, while headstrong Jo will be played by newcomer Maya Hawke, with Annes Elwy playing the caring Beth and Big Little Lies' Kathryn Newton playing the youngest sister, Amy March.
Helmed by BBC vets Heidi Thomas (creator of Call the Midwife) and Vanessa Caswill (director of Thirteen), Little Women also boasts a star-studded supporting cast in Emily Watson (matriarch Marmee March), Angela Lansbury (Aunt March) and Michael Gambon (Mr. Laurence).
The upcoming BBC/PBS adaptation of Little Women is just the latest take on the classic novel. In addition to being adapted for television nearly a half-dozen times since the 1950s, the novel has been most famously made into a 1994 film, starring Susan Sarandon, Winona Ryder, Kirsten Dunst, Claire Danes, and Christian Bale.
Unfortunately, Christian Bale is too busy morphing into Dick Cheney for an upcoming biopic — as well has being just a bit too old — to reprise his role as Theodore "Laurie" Laurence in the miniseries. So it seems the search is on to find Jo's BFF, aka the adorable boy next door.