8 little things that everyone who is actually *obsessed* with the holidays can't get enough of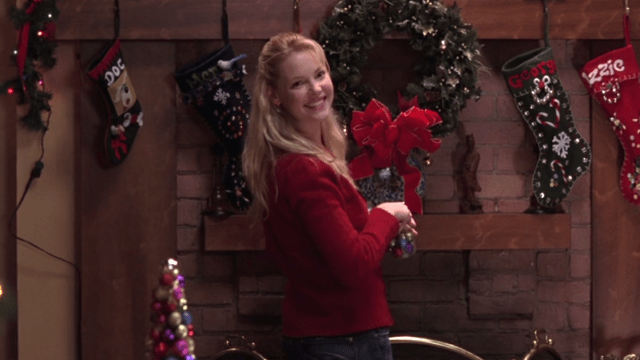 The holidays are an exciting time of year for most people, but for those of us who are OBSESSED with Christmas, Winter Solstice, Hanukkah, Kwanzaa and New Years (hooray for secular days of celebration), "exciting" doesn't even begin to cover it. Starting now, some of us are filled with a sense of overwhelming giddiness that not even blistering-cold weather can bring you down. Well… maybe they can, but not for long.
As Justin Bieber sings in his holiday song, Mistletoe, "It's the most beautiful time of the year," and while some may enjoy the season for the opportunity to watch children slip on ice, here are the little things that will fire up your yule log:
Window displays
Right when you want to hide inside your cozy nook and do all your holiday gift shopping online, the stores give you incentive to get out there and walk the streets to appreciate the intricate holiday window displays! New York City's department stores are famous for their over-the-top displays, and we can't get enough of the magic that they bring to the season. Just look at it:
Is it consumer-driving advertisement or ART? We think the latter.
Watching Food Network
The Food Network gets even better around the holiday season. For instance, the Holiday Baking Championship is like an early Christmas gift from Santa, what could be better than a food-competition show dedicated to the preparation of delicious holiday treats? Holiday fanatics are glued to their TVs watching the show, and most likely drooling over the succulent confections (because we know we are).
Mariah Carey
No, we can't get enough Christmas music in general, but Mariah Carey is officially the queen of Christmas. That's right, we are crowning her. What with two Christmas albums out and a Christmas show in New York, we can't get enough of Mimi, and luckily we don't have to this year with her MAC Cosmetics Holiday Collection and reality show on E!
We might as well re-name the holiday season Mariah Carey season and give her her own day.
All peppermint everything
If fall is the season of pumpkin spice, the winter is undeniably the time of peppermint. Whether it's chocolate bark, candy canes, cookies, lattes or toothpaste, peppermint is ruling our worlds. Plus, when you hang candy canes from your tree and then eat them all off before Christmas, it's the only time you basically get to live in Willy Wonka's chocolate factory where CANDY GROWS ON TREES.
Finding a new ornament or menorah to add to your collection
https://www.instagram.com/p/status
Collecting holiday ornaments or decorations that you add to each year is a great way to mark each year with something special. When you look back through your "holiday supplies" box, it's fun to see the things you bought in the past, plus it's a fun and easy way to give a gift to yourself. Whether it is a silly donut or gorgeous antique ornament, the holiday-obsessed are here for it.
Don't celebrate Christmas? There are usually alternative decorations like modern menorahs or winter solstice art to get excited about as well.
Seeing everyone's ugly sweaters
Ugly sweaters are a silly and ridiculous part of the holidays, but they never fail to make us laugh! Running to Goodwill to get a new cheesy Christmas sweater (and maybe dropping off some of the things you no longer need) is basically as much of a holiday tradition as wrapping presents. 
Watching the best movies of the year
Yes, a lot of Oscar-buzzworthy movies come out in theaters around the holiday season, but we're not talking about those movies, we mean the feel-good Christmas movies that make us cry of joy every. darn. time. No matter how many times holiday-lovers have seen the Christmas classics, they're still enchanting (and some have left us with forever unanswered questions that we'd like answers to):
And sometimes the classics become more relevant than ever before:
Baking. Or just eating baked goods.
https://twitter.com/udfredirect/status/804434502311378944
After watching the Food Network's on-point holiday coverage, we can't help but try our hand at our own holiday baking championship. Even the most Grinch-like of people can't resist a good holiday treat, and that sugar high can do wonders for your dance parties (because of course all holiday lovers dance around to All I Want For Christmas Is You at least 50 zillion times).
Joy to the swirl, right?
Whether or not the holiday season is your absolute favorite time of year or your time to hibernate, we hope you take the time to jingle your bells and enjoy it like these dancing candy canes.
Happy holidays!