Little Mix might just be the sassiest girlband ever, and we're totally loving it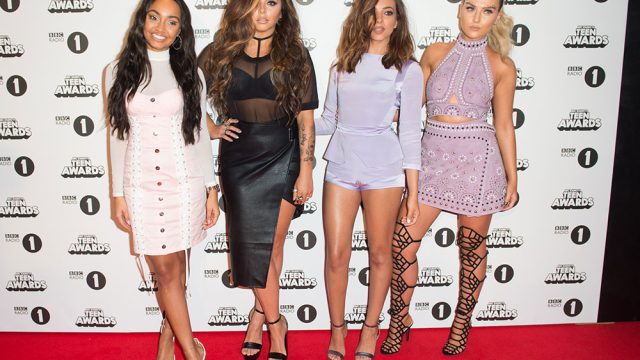 Little Mix's brand new single "Shout Out To My Ex" is the ultimate breakup anthem. While breakups are never fun, there's something brilliant about the upbeat way that the British girlband approach the topic that's refreshingly upbeat and positive. What's even more spectacular is the attitude of bandmate Perrie Edwards, who recently revealed that former-One Direction singer Zayn Malik broke up with her via text.
To compliment the song, Little Mix, who were put together on The X Factor, released a sassy AF video that is the definition of friendship and band goals. Seriously, it's one fun and funky video that you NEED to see.
https://www.youtube.com/watch?v=bFDzhKdrN9M?feature=oembed
However, now we've learned that the video might be even sassier than we initially thought.
While it's pretty obvious that the song is a (not so subtle) dig at Mr Malik, it seems that there are even more hints in the video and we're LOVING it.
As Digital Spy noted, fans have been pointing out moments in the video that relate directly to Perrie and Zayn's relationship.
https://twitter.com/udfredirect/status/789250802644910080
false false
OMG! This is too much!
What's more, Jesy from the band revealed that the didn't even give Zayn a heads up about the track.
Speaking to The Sun, Jesy revealed that actually it hadn't crossed their minds.
"We don't think he deserves a warning!" she said. "He'll just have to wait to see."
Amazing.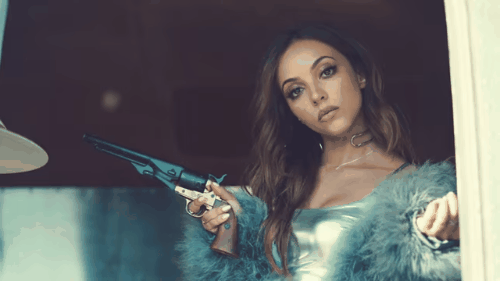 Little Mix aren't just sassy when it comes to getting over their ex's. In fact, the girlband are pretty good at clapping back at the slutshamers, too.
After debuting the song on The X Factor in the UK, the band were met with criticism after some viewers found their outfits a little too racy.
Despite this, the girls had the most amazing comebacks EVER.
"We don't get told what to wear. If we want to wear something then we will wear it. I mean, nobody moans when Beyoncé comes out on stage in a leotard, so what's the difference with us?" said band member, Jesy.
https://www.youtube.com/watch?v=GMdmsrFo5RU?feature=oembed
Now Jesy has made another sassy statement about the girls' outfits and we're LIVING for it.
Performing yesterday night (October 23rd), the singer wore this top and it's totally amazing!
https://www.instagram.com/p/BL6Kzt8AXAL
As Little Mix say, there's totally a double standards when it comes to their outfits and we love that fact that they're hitting back at critics. Similarly, we love the fact that they're not afraid to sing what they feel with songs like "Shout Out To My Ex."
Basically, we just love Little Mix and the fact that they are officially the sassiest girlband around.