Little Mix's new music video is all about "Power" (and features their mamas)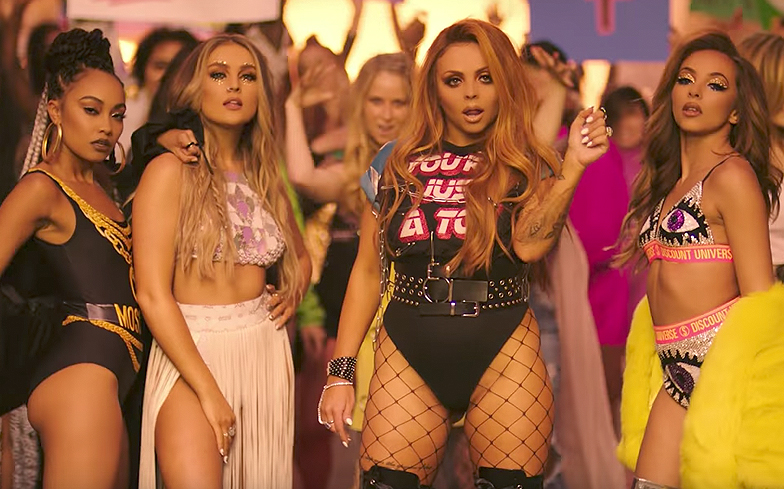 The ladies of Little Mix know how to BRING IT in their music videos. (I'm still not over their witchy personas for "Black Magic.") And for their latest music video, the UK girl group did the damn thing yet again.
The video for Glory Days single "Power" starts with fashion and persona stereotypes. But, Little Mix blends these ideas with a heaping dose of inter-generational girl power.
https://www.youtube.com/watch?v=Dw8B1q1tKgs?feature=oembed
To borrow Stefan from SNL's phrasing format: This video has everything! It has hippie and biker style cues! Drag superstars Willam, Alaska Thunderfuck, and Courtney Act have cameos, as does LM collaborator Stormzy! There's a chorus that makes you want to punch a wall! (Don't punch a wall.) And, it has a march sequence that includes the Little Mix gals' mothers.
The song is very much meant to be an inspirational "You got this!" vibe: "I'm the one who's in control / I'll let you come take the wheel, as long as you don't forget." While this could be in reference to any number of things, it's clear that the group wants listeners to take that spirit of self-reliance into their own lives. And the group itself is keeping on, keeping on with that same spirit for themselves.