The stars of "The Little Mermaid Live" can't stop sharing amazing pics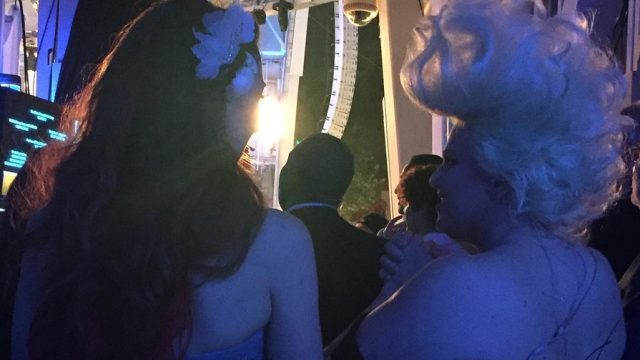 The Little Mermaid Live at the Hollywood Bowl has a strict policy: no photos, video, or audio recording of the sold-out show! However, even the cast members themselves — a bevy of incredibly stars from Sara Bareilles to Rebel Wilson — are too excited about the show for total social media lockdown! Ever since rehearsals started they've been sharing all the photos they can as they get ready to go "Under the Sea" together.
Singer-songwriter Bareilles has been the queen of photo-sneaking, and her instagram is a non-stop insider's peek behind the scenes! Check out a friendly moment between her and Rebel Wilson's glam sea witch, Ursula.
Also, here she is freaking out over her red Ariel wigs:
Rebel Wilson showed she's the ultimate multi-tasker, getting in some healthy stretching while putting her Ursula smokey-eye on.
But there's no question that Ursula, no matter how balanced in her life approach, is still terrifying to all the little mermaids!
Even John Stamos (who plays the fish-murder-happy chef) gave us a look at rehearsals — although you have to tilt your head to take it all in.
The Little Mermaid Live only has two more performances! Let's hope the popularity of the show and the enthusiasm of the cast brings it to more cities soon!