We went to "The Little Mermaid Live" and it was magical
For three nights only, Disney's The Little Mermaid in Concert will perform at the Hollywood Bowl in Los Angeles, California. If you suddenly find yourself in the presence of a Genie (or, a Sea Witch) you should most definitely wish for a ticket to this event, because it was amazing. I know this because I was there. I've seen The Little Mermaid hundreds of times before, going all the way back to the days of VHS, but I've never seen it quite like THIS before.
This was wonderful.
Sara Bareilles as Ariel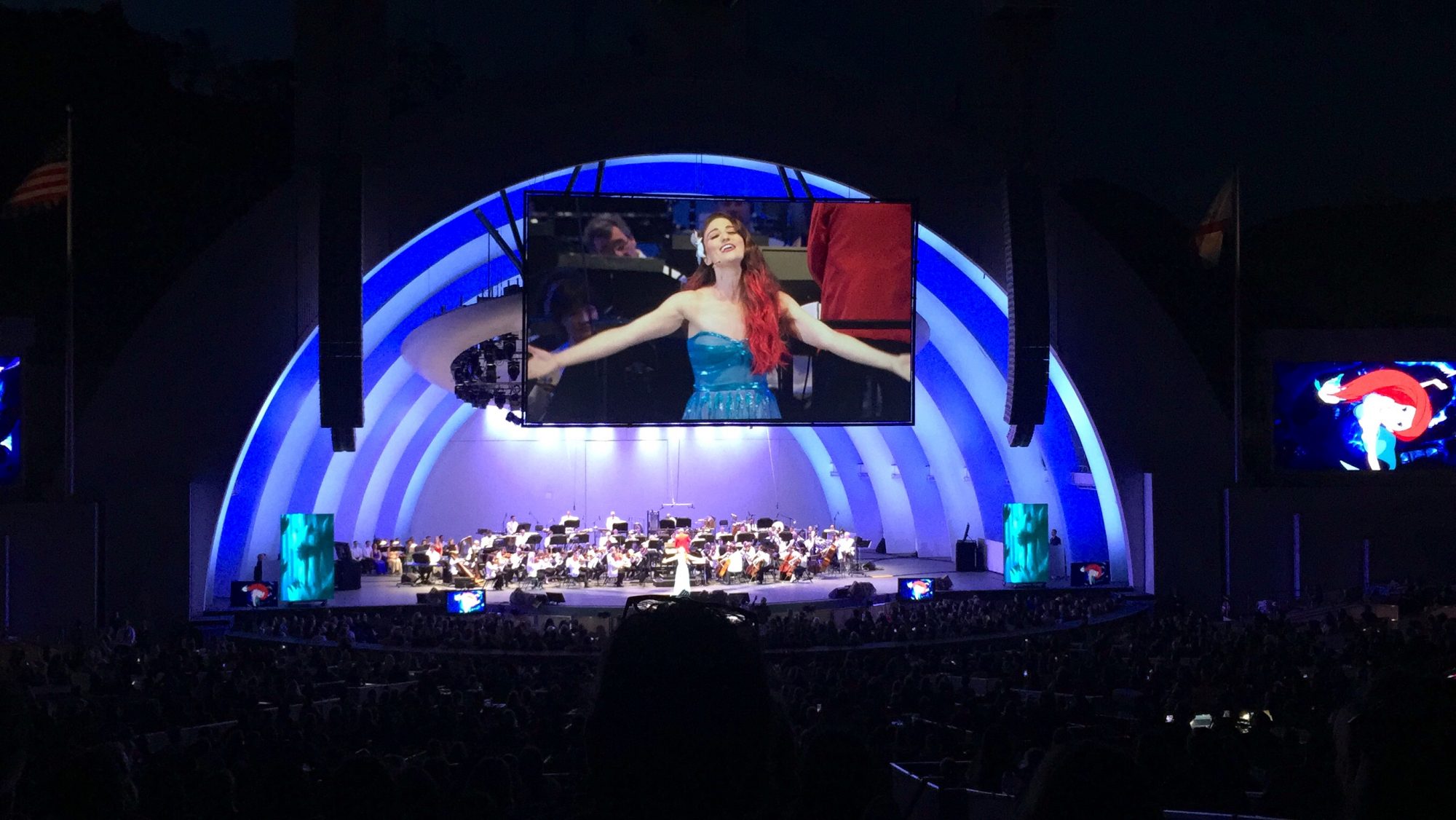 Beautiful human Bareilles took to the stage in a gorgeous sparkly greenish, blueish dress and had even dyed the tips of her hair RED. She looked like a princess, and she sure belted out "Part of Your World" like a princess. Let me be honest with you: I cried. If you're listening, Disney, Bareilles needs to be the face and voice of your next animated princess. false
Rebel Wilson as Ursula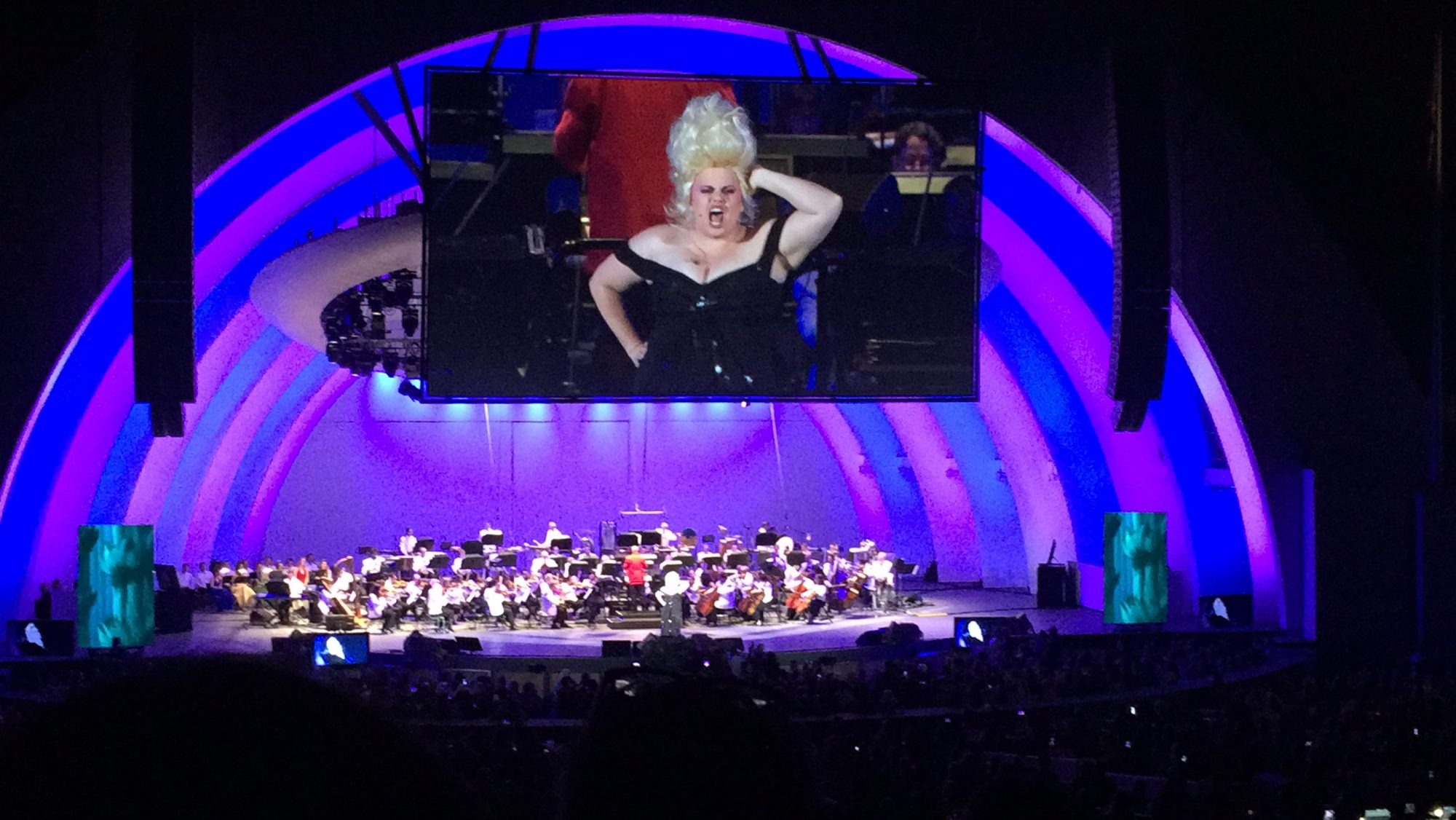 It's so cool that Wilson is 100% going to EGOT for her role as Ursula!! Because it's going to happen!! Because she is a goddess!! false
Tituss Burgess as Sebastian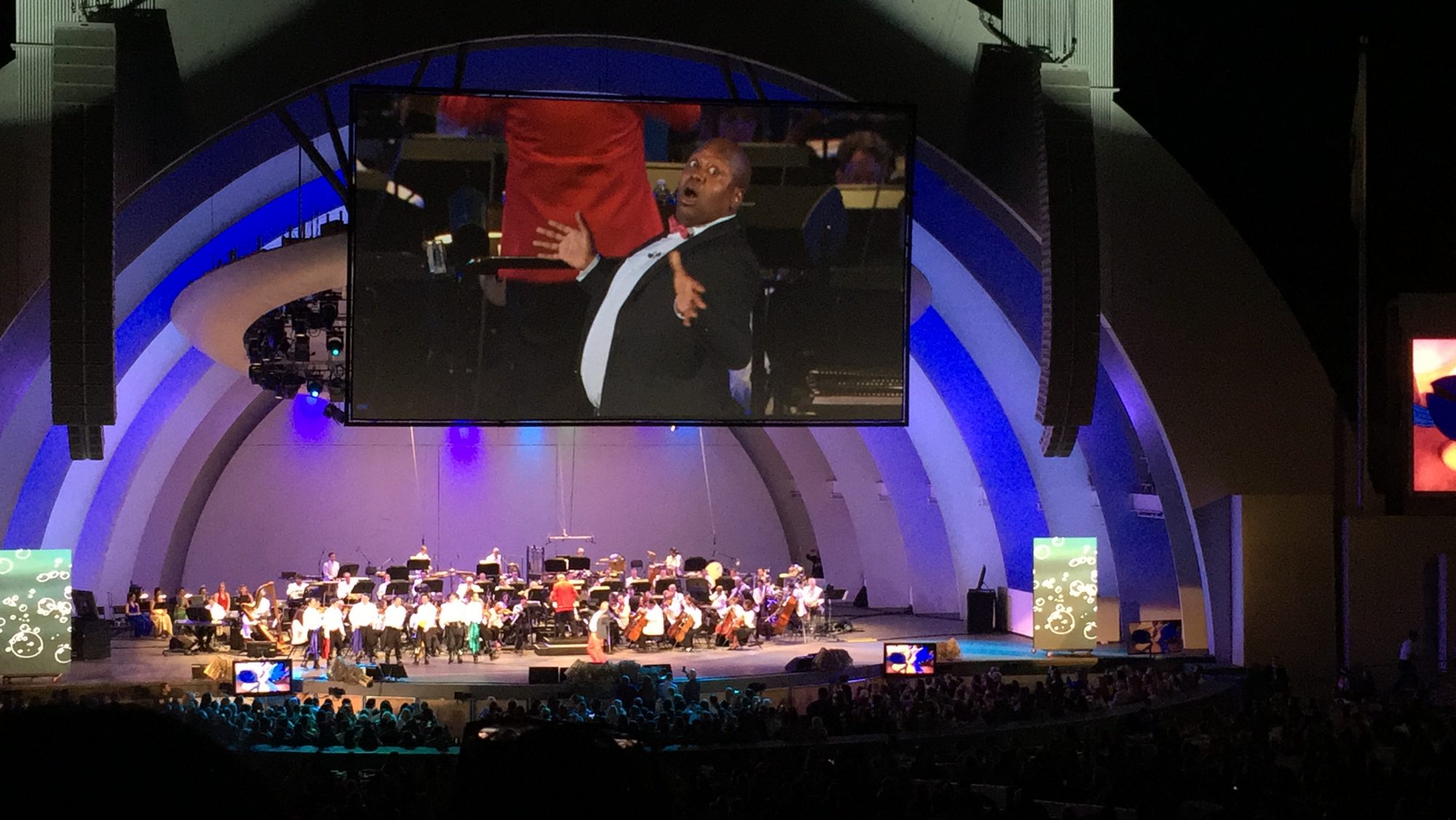 We all love Kimmy Schmidt a lot, but let's be honest: Tituss completely steals the show. He also completely steals The Little Mermaid with his powerhouse vocals. Also fun fact that you need to know: Burgess originated the role of Sebastian in the Broadway production of The Little Mermaid. false
Darren Criss as Prince Eric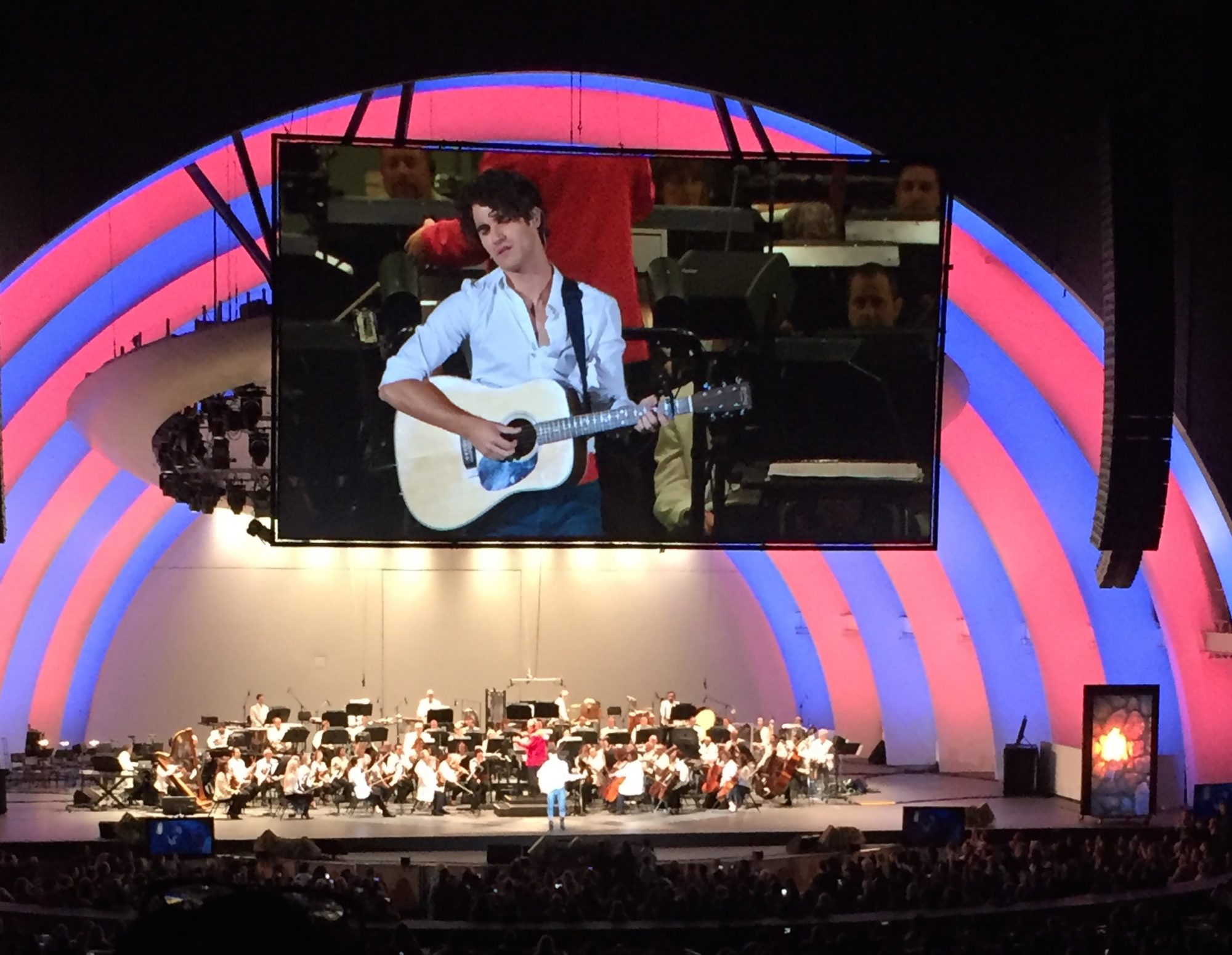 You're thinking: "But wait a second, Prince Eric doesn't sing in the movie, he just plays his little flute thing." Yes, you are correct. But in this version of The Little Mermaid, Prince Eric gets to sing and his flute has been swapped out for a guitar. false
John Stamos as Chef Louis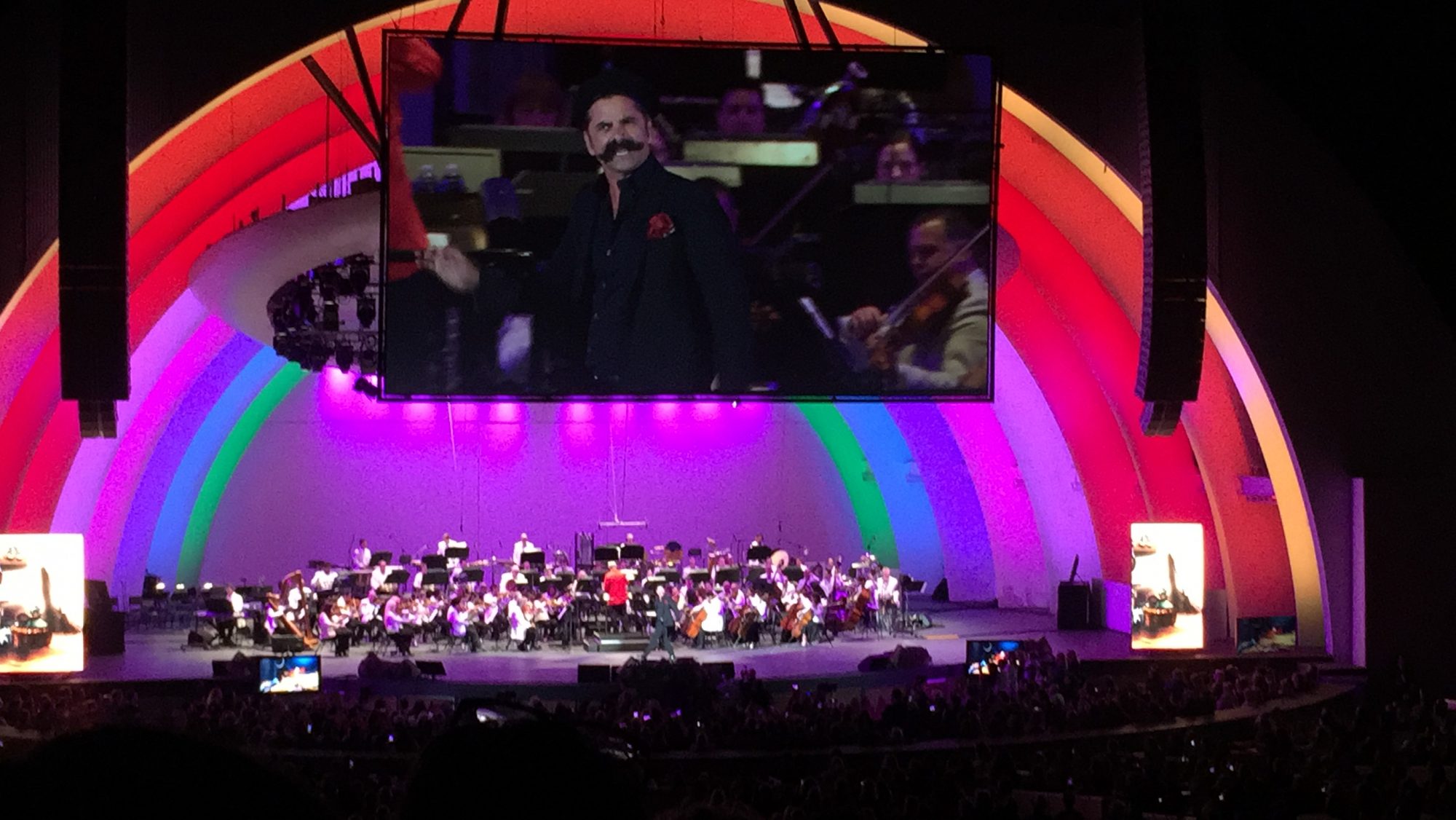 And then you're thinking, "OMG, this Little Mermaid show can't get any better," Uncle Jesse comes out and just like, destroys it. He also wore a really great, giant mustache on his face. false
There were also fireworks
And Wilson 100% gives the best performance of her career (so far)
false
Someone just give her an Oscar/Tony/Grammy/Emmy/Pulitzer/Nobel Peace Prize, ANYTHING.
OG Ariel showed up, too
false
Jodi Benson made a surprise appearance at the end of the show. She sang, "Part of Your World." She got really emotional towards the end of it, and then I got really emotional towards the end of it, and then Benson started crying, and then I started crying, and it was like we had a moment together (even though she was on the stage and I was in the middle of the audience, so no we didn't really have a moment).
IN CONCLUSION: It was magical, and every day should include a Little Mermaid concert.