The star of "The Little Mermaid" responds to everyone who thinks Ariel can't be Asian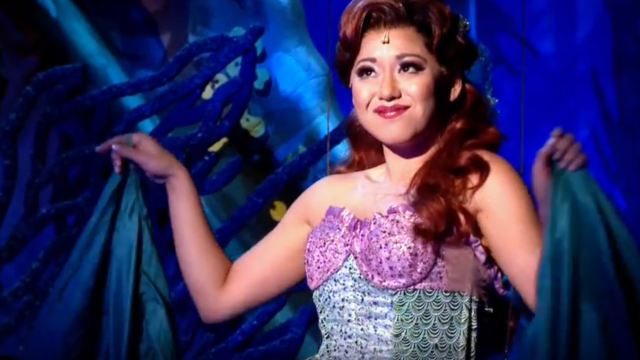 Is there anyone who doesn't love The Little Mermaid? We have so many fond memories of growing up with Ariel and singing the Disney movie's classic songs at the top of our lungs. And while we love the on-screen version, there's just something magical about seeing the show live. Watching Ariel in real life may actually be the closest thing we have to seeing a mermaid, so we'll take it.
But sadly we're living in a time when people expect this mythical creature to be white. That's why Diana Huey, the Japanese actress who plays Ariel in the touring production of the show, is speaking up about the ignorant comments she's been getting because she is Asian.
In a Facebook post that came out following her interview with Buffalo News, Diana opened up about the hate she's received because of her race. Never mind that mermaids don't actually exist, there are people out there who are so narrow-minded that an Asian Ariel upset them. Diana says that she experienced more ignorance when the tour reached the South.
In the post, she says,
" No one should feel like they aren't enough because of the color of their skin or the shape of their eyes or any factor outside of WHO THEY ARE. And as I go out on the road city to city as an Asian American playing Ariel, I hope that it will inspire the next person who is out there auditioning for something to believe that THEY can be cast in a role based on their work and their talents. I want to believe in a world where racism and bigotry no longer exists. I want to believe that we can truly have equality in this world - and the arts are a damn good place to start."
false
While it hurts us that this sort of bigotry is happening, we're thankful that Diana is not only sharing her story, but she's giving hope to others.
No matter what we look like, our dreams are still valid and can absolutely come true.
We're crossing our tails that there are less haters to come on Diana's path.