Listen to the rough demo of Lorde's "Green Light" if you want to be seriously inspired by her talent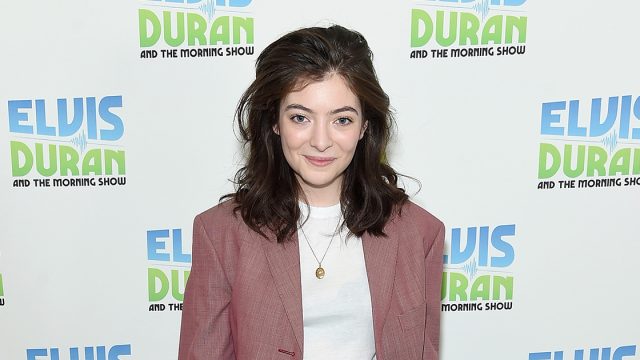 If there was any doubt in your mind that this young woman is as talented as she seems, allow us to banish those thoughts. Lorde shared a rough demo of her song "Green Light" on the first episode of the Rookie podcast this week, and her raw vocals — recorded on a phone, no less — are blowing us away.
Speaking to podcast host Tavi Gevinson — fashion maven and founder of Rookie magazine — Lorde explained that when she was writing her new album with fellow musical talent Jack Antonoff, the pair would riff together, and she'd record their brainstorm sessions on her phone.
"I found this recording of us coming up with the song," she told Gevinson on the podcast. "It's kind of amazing…this is exactly how the song was born."
Listen below!
Lorde also explained that Antonoff's heavy piano riff on "Green Light" was inspired by a pianist the two witnessed at a Florence + the Machine concert.
"Her player did this big, jangly movement with her hands on the piano," Lorde said. "And it was literally the physicality of that movement that became the way Jack played that [riff]."
Here's the polished version of the song for comparison:
https://www.youtube.com/watch?v=dMK_npDG12Q?feature=oembed
Her new album (which can't come soon enough!) is due out June 16th. Lorde says that she's currently "crowning" — a hilarious (and slightly graphic) birth reference — so we're pretty confident the album will be "born" on time. Can't. Freaking. Wait!