Lisa Kudrow is producing a new legal drama and it sounds like the show of our dreams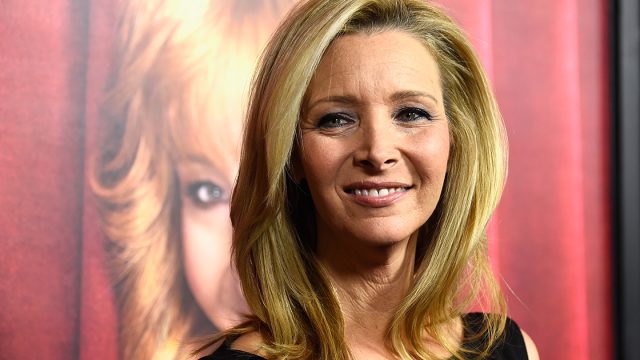 Lisa Kudrow is (kinda) coming back to TV and we couldn't be more excited. The former-Friends actor is set to produce a gay legal drama for CBS and it sounds amazing.
This wouldn't be Kudrow's first venture into producing. In fact, the star is the executive producer on the American adaptation of the hit family history show, Who Do You Think You Are?, the web series (and later Showtime adaptation) Web Therapy, and HBO's incredible The Comeback. What's more, she also has her own production company, Is Or Isn't Entertainment, with Dan Bucatinsk (from Scandal).
The show is set to be written by Kit Williamson – whose previous credits include the popular LGBTQ+ web series, Eastsiders, and Mad Men – along with Michael Rauch, whose credits include Royal Pains, Life is Wild, and Beautiful People.
The show is said to focus on the story of an openly gay attorney who returns home to Mississippi to join his family's multi-generational law practice. Of course, political and personal clashes occur, and the family have to work through their differences.
Tbh, we're getting serious Brothers & Sisters feels from this and it sounds incredible.
In fact, basically all of his family are in the legal profession.
"My mother's a lawyer, my father's a lawyer, my sister's a lawyer and my grandfather was a judge, said Williamson. "It's so incredible to be able to take part in the family tradition by working on a legal project, and to be able to develop a network show with a gay lead is a dream come true.
Despite diversity on TV being at a 12-year high, CBS only had a 2.2% representation of LGBTQ+ characters compared to the 7.3% on fellow broadcaster ABC.
However, it seems that CBS is attempting to combat their low score, which is great to see. Not only is it a positive thing to see a show where the lead character is LGBTQ being picked up, but the network has also made history by casting Laverne Cox as the first transgender series regular character in a broadcast series. Cox is set to star along side Katherine Heigl in legal drama, Doubt. 
In the meantime, production details and air dates are unknown for Rebel Law, but we're assuming that we *could* be seeing the show during the 2017/18 television season next year.
Hopefully we'll get a cameo (or, you know, a major role) from Lisa Kudrow.