Lisa Kudrow explains why "Friends" won't have a TV comeback, and it's so sad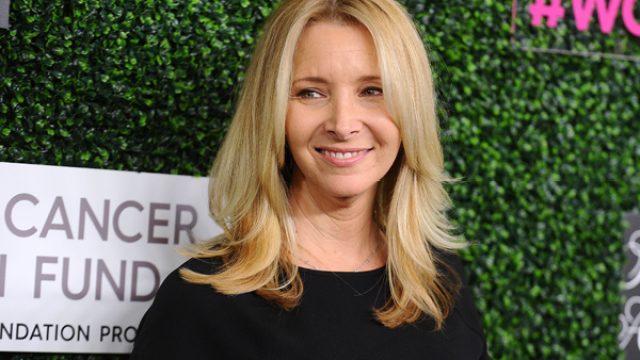 Well, this isn't good news. Lisa Kudrow teases a real-life Friends reunion, but at the same time, shuts down any hopes of a TV comeback.
Clearly, "I'll be there for you," doesn't spread to TV reunions when it comes to the cast of Friends, and we are SO bummed.
On Tuesday, Kudrow stopped by the Today show and chatted all about her Friends past and the one and only, Phoebe Buffay. While fans will never let go of the idea of the six BFFs reuniting together on screen, the 53-year-old actress isn't so sure about the idea.
Savannah Guthrie — who is a fan of the '90s sitcom like us — asked if the gang would ever get back together, and the answer is disappointing.
"Me personally? No," Kudrow said about Friends ever making a comeback. "But we have convened privately, for dinner and it was great."
Okay, this isn't what we had in mind when we said reunion!
We do, however, like the idea of Kudrow, Jennifer Aniston, Courteney Cox, Matthew LeBlanc, Matthew Perry, and David Schwimmer hanging out and eating dinner.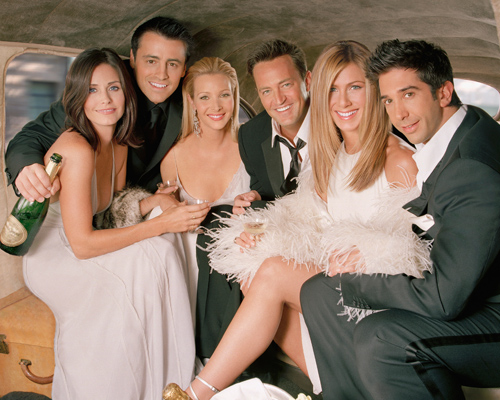 "It was really fun. We had a good time. It was hilarious and we were laughing nonstop," the Table 19 actress gushed.
"That was really mean," she joked. "But if we don't tell you one is coming and then it doesn't happen, you have no reason to be disappointed. I'm managing expectations."
As for why the TV version of their hangouts will never happen, the blonde beauty said it's all about aging.
"I don't see it happening. It would be fun, but what would it be about? Think about it," Kudrow told the morning show host. "The thing we liked best about the show was that they were 20-somethings and they were their own family. Now, they all have families, so what are we going to watch?"
"Now we're boring, middle-aged people," Guthrie piped in. "Right," Kudrow replied. "I don't want to watch me."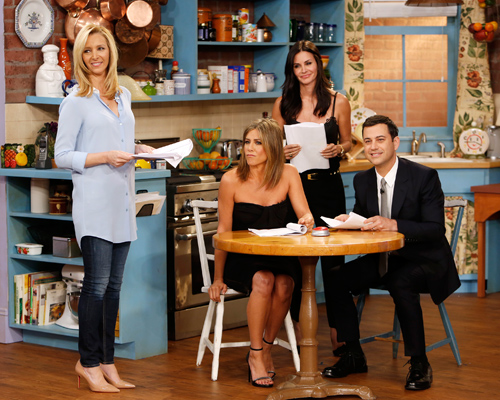 Ugh, we get that they wouldn't all be living in that purple apartment with the yellow frame around the peephole, but we still want to catch up with our favorite coffee-drinking gang.
They could have a new meeting spot centered around their kids, or a monthly Central Perk meeting where they get a break from soccer and ballet.
It would be great…you know it would be!
What do you think about Kudrow's Friends update? Are you upset? Would you watch the older Friends gang?