This Lisa Frank and SpongeBob beauty collab is straight out of our nostalgic dreams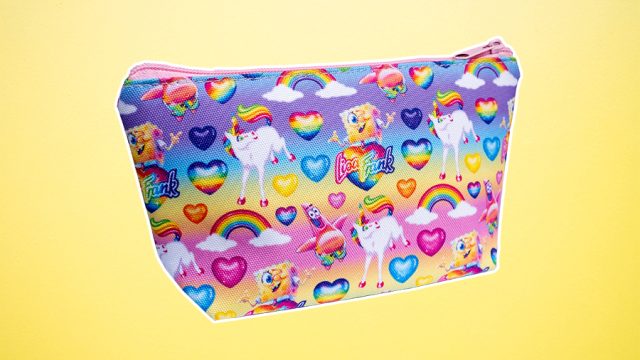 Nickelodeon is bringing exclusive retail items to Comic-Con 2018, and the specially-curated items are the stuff of our '90s dreams. Celebrating old favorites such as Rugrats, Invader Zim, and Teenage Mutant Ninja Turtles, one particular item is calling out to us from this collaboration: the Lisa Frank x SpongeBob makeup bag.
For the first time ever, our favorite '90s icons Lisa Frank and SpongeBob Squarepants have united for a cosmetic bag in signature Lisa Frank brights, featuring our favorite ocean-dwelling friends. Available exclusively at San Diego Comic-Con, the colorful makeup pouch will retail for $10.
Check out the stunning Lisa Frank x SpongeBob collaboration below.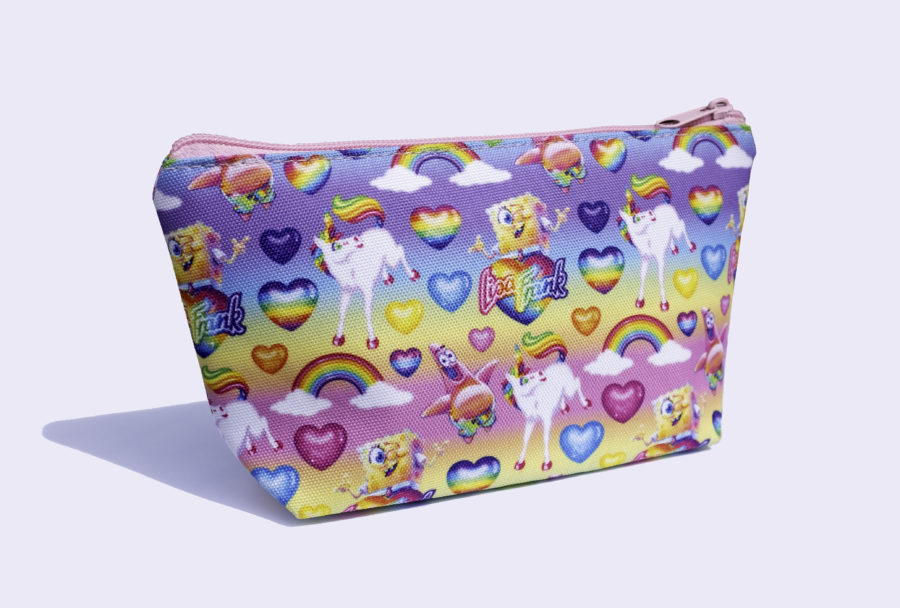 We've got heart-eyes. This pastel pouch is perfect for storing our face mists and Fenty products this summer.
Nickelodeon's Lisa Frank x SpongeBob collaboration isn't Lisa Frank's first foray into the retail and beauty universe. The '90s school supply company currently has a line of whimsical apparel available at Hot Topic, featuring shoes, T-shirts, and hoodies adorned with its signature colorful hues and animals. And just last year, Glamour Dolls launched a Lisa Frank makeup collection featuring an angled blush and blending brush, bronzer, and eyeshadow.
https://www.instagram.com/p/BhhRwuxnwTn
Similarly, Vans teamed up with Nickelodeon's favorite Bikini Bottom resident earlier this year for a limited-edition shoe and apparel collection. The Vault by Vans x SpongeBob collaboration featured an assortment of classic Vans styles, with sizes available for toddlers and adults. Retail company Kith also released a children's SpongeBob collection, ranging from adorable tees to baseball caps to hoodies. All items have since been sold out. Because let's face it, who doesn't love a good ol' nostalgic collaboration? 
To get your hands on Nickelodeon's exclusive Lisa Frank x SpongeBob makeup pouch, venture to the Nickelodeon booth at San Diego's Comic-Con on the weekend of July 19th through July 22nd. Seriously, your 12-year-old self will thank you.