These new Lisa Frank phone cases are giving us major '90s back-to-school energy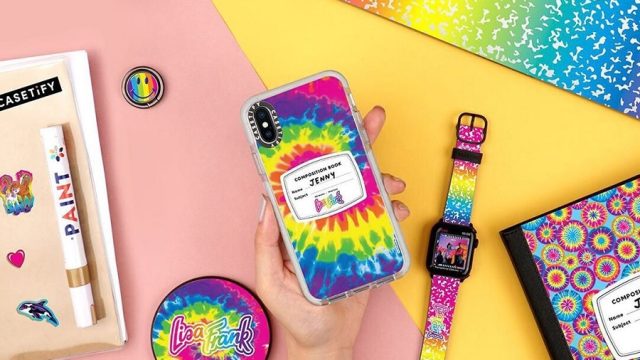 In a collaboration designed to make every '80s and '90s kid lose their minds, Casetify is partnering with the rainbow-loving, unicorn goddess of every millennial childhood: Lisa Frank. Childhood wouldn't have been the same without going back-to-school shopping for Lisa Frank everything: notebooks, lunch boxes, TrapperKeepers, pens, and more. And now we can relive the good ol' days with our more modern tech accessories.
"Lisa Frank x CASETiFY is here to bring tie-dye, playful stickers, and rainbow cheetah print back into your life," it says on the Casetify website. TBH rainbow cheetah print never truly left us, but we digress.
Scrolling through the collab, you can spot classic notebooks alongside vegan Apple Watch wristbands and iPad cases. But we really need to get our hands (literally) on the rainbow-hued, aliens- and animal-filled iPhone cases. Bonus: You can customize the cases in different colors and with different effects, like glitter or neon sand.
Scroll down to see the phone cases we're shopping. Color us absolutely obsessed!
Lisa Frank's Stickerfest
Designed to resemble classic Lisa Frank sticker collections, this case has a clear background (but we plan on adding the glitter). It reminds us of trading stickers at recess. (Just us?)
Lisa Frank Composition Book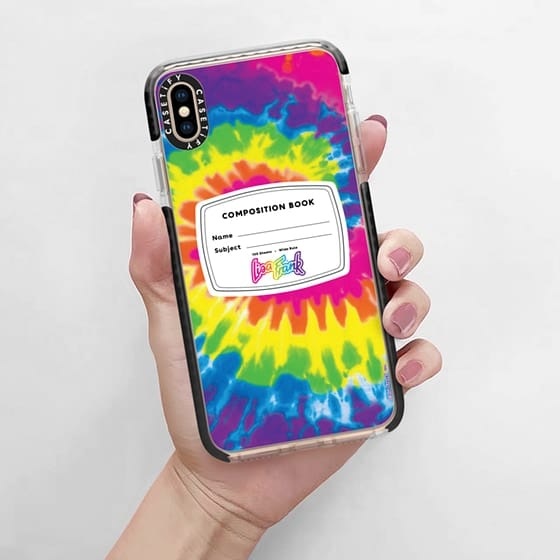 Ah, the good old days of your black-and-white composition book. Up the ante with tie-dye, because truly, everything could use a little tie-dye.
Zoomer and Zorbit
Aliens are totally having a moment again thanks to shows like Roswell, New Mexico, and this case is definitely out of this world.
Color the Lines
How could we not show you a unicorn case? We're definitely going with the neon sand effect on this one.
Excuse us, we'll be busy bedazzling our new Lisa Frank phone cases to really take it back to the '90s.