Here's what the Glamour Dolls x Lisa Frank eyeshadow looks like, and our '90s hearts are screaming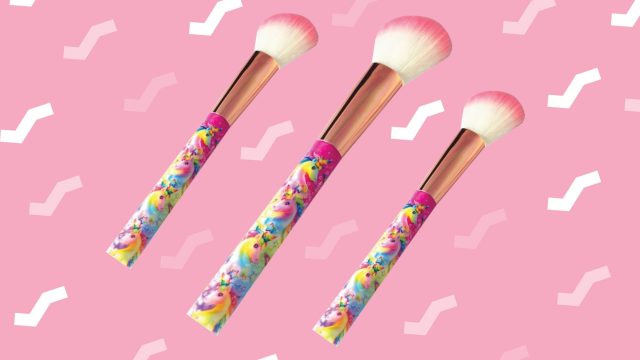 We all knew the girl in grade school with the Trapper Keeper covered in psychedelic Lisa Frank stickers. In fact, many of us were that girl, and beneath our grown exteriors, her spirit lives on.
So when we heard that Lisa Frank and Glamour Dolls were teaming up to release a colorful beauty collection based on our favorite '90s fad, we were immediately on board — and we certainly weren't alone in our excitement. The collaboration's Kickstarter campaign quickly raised over $370,000, more than 12 times its original goal.
Now Glamour Dolls have announced they'll be adding eyeshadow singles to the collection!
The shadows will cost $6 a pop. For now, we only have a preview of a rosy pink, but we have a feeling there's more to come.
The collection will also include two eyeshadow palettes shaped like Trapper Keepers: one in a range of neutrals and the other offering a technicolor, Lisa Frank-inspired combo.
Glamour Dolls are also known for their lush, cruelty-free makeup brushes.
At $5 each, they're super affordable too.
You can pre-order the single eyeshadows and full palettes, as well as their makeup brushes through the Lisa Frank x Glamour Dolls backer kit page.
The orders will be shipped in September. Only three months stand between you and the unicorn eyelids of your dreams.