Here's how to "pull off" crazy lipstick colors
Whether putting on lipstick is as much a part of your morning routine as brushing your teeth or as occasional as an annual Halloween party, it can be intimidating to step out of your color comfort zone when choosing a new shade. Companies like MAC and Kat Von D are providing us with more amazing options than ever: For every hue of red, there is a mint or neon purple or midnight blue to try, too.
So how do you know if "crazy" lip colors are right for you?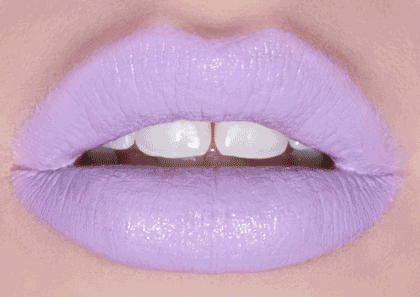 Hmmm … that's tough. Luckily, we've found a foolproof test to figure out whether you can "pull off" a variety of lipsticks. Just answer the following questions:
1. Do you like the color?
2. Does it make you feel fabulous?
3. Is it going to hurt anybody?
Odds are that, unless your significant other is deathly allergic to beauty products, your choice of lip color is not going to negatively affect anyone else. SO, if you answered yes to the first two questions, and a sunflower yellow or shimmery coral or even a chocolate brown is calling your name and makes you feel awesome …
Wear it! Let your inner unicorn out!
If anyone questions your life choices, they are probably jealous of your unicorn status. You are a horse of many colors and some people can't handle that. Just blow them a big kiss and keep doing you.
Shine on, you rainbow person. Shine on.
[tempo-video id="5121916046001″ account="4607804089001″]