Lipstick Queen's new color-changing lipstick is sure to put a smile on your face every morning
The cult beauty brand Lipstick Queen launched a lipstick for us to add to our vanity. The new Mornin' Sunshine yellow lipstick changes color as soon as you apply it to your lips. Similar to the wildly popular clear flower lip balms, Mornin' Sunshine twists up yellow but goes on as a pinky coral. Color changing hair dye and color changing lipstick? Oh, if we could only go back and tell our mood-ring wearing pre-teen selves.
The yellow-to-coral lipstick is the newest color-changing shade in the Lipstick Queen family. In a press release sent to Hello Giggles, Poppy King — the creator and mastermind behind the brand — was inspired by an Australian saying, "Add a smile to your dial" when she created Mornin' Sunshine. So, this new item is sure to put a smile on your face every morning!
It is available now for $25 at spacenk.com. This lipstick is loaded with hydrating and nourishing ingredients like veggie wax, shea butter, olive oil, and mango seed butter.
Mornin' Sunshine must feel super lush!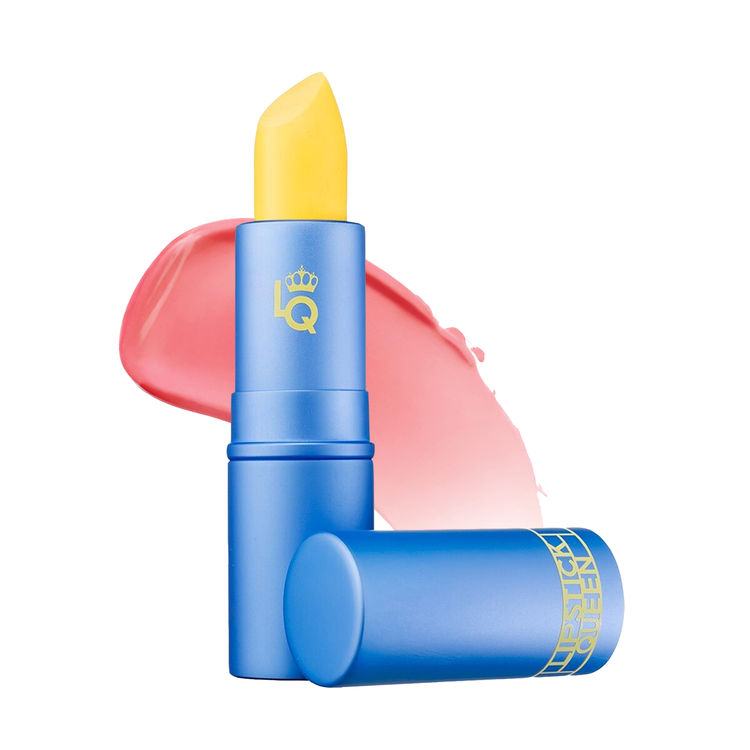 We can totally see this becoming a fun part of our morning makeup routine.
How cute are these bright and sunny Lipstick Queen Mornin' Sunshine boxes?!
Kickstart your days with the color-changing Mornin' Sunshine lipstick. Grab it, here for $25!