Proceeds from Lipslut's new "Impeach" lip gloss help elect marginalized women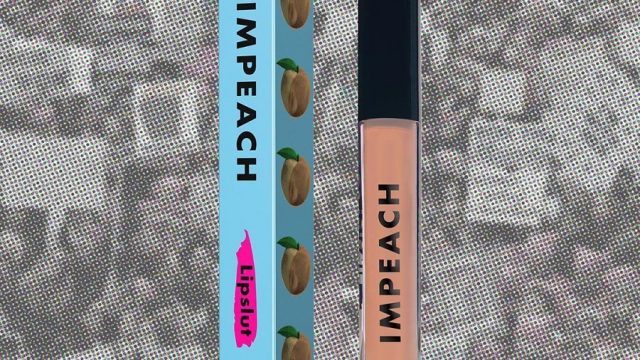 Progressive beauty brand Lipslut just announced its much-anticipated Impeach lip gloss, marking Nancy Pelosi's announcement of a formal impeachment inquiry against President Trump. As is the case with all of Lipslut's products, 50% of the proceeds will go to a charity that you can vote for.
When you add the product to your cart, you can vote for Lipslut to donate to one of several charities that help marginalized women get elected to office.
You can pick between The Human Rights Campaign, IGNITE, Planned Parenthood, RAICES, She Should Run, TIME'S UP, The Victory Institute, or When We All Vote. Lipslut will donate to the charity that wins the most votes.
"50% of all earnings from Impeach lip gloss go towards organizations working to support women and other members of marginalized communities running for political office—hopefully ensuring someone like Trump never gets elected again," the Lipslut website states. "This organization is to be chosen by the people, as with every lip gloss purchased comes an opportunity to vote."
Fans have been asking the brand to create a themed product since Pelosi's September 25th announcement—and, as they've been doing since their launch in 2016, Lipslut delivered on the activist-oriented goods. You can pre-order the lip gloss now. Lipslut will start shipping in November.
The $17.95 lip gloss joins Lipslut's collection of four matte liquid lipsticks. Lipslut donates half the proceeds of each lip color to its corresponding charity.
Proceeds from "F*ck Trump," a mid-tone nude pink, go to a civil rights organization targeted by the Trump administration. "F*ck Kavanaugh," a deep red, donates proceeds to anti-sexual assault organizations. "Notorious R.B.G.," a "brilliant, bad bitch red" inspired by the Supreme Court justice, supports organizations that "embody her ethos," like Equal Rights Advocates and Human Rights Campaign. There's also "Leftylibglobalistsantifacommiesocialisthollyweirdopigs" (yup, you read that right), a cool-toned deep berry shade, which the brand released because "it's 2019 and things have gotten weird." Lipslut, we couldn't possibly love you more.
"Impeach" is a lightweight, non-sticky gloss in, you guessed it, a subtle peach shade. And, like all Lipslut products, it's cruelty-free, vegan, and 100% punk rock.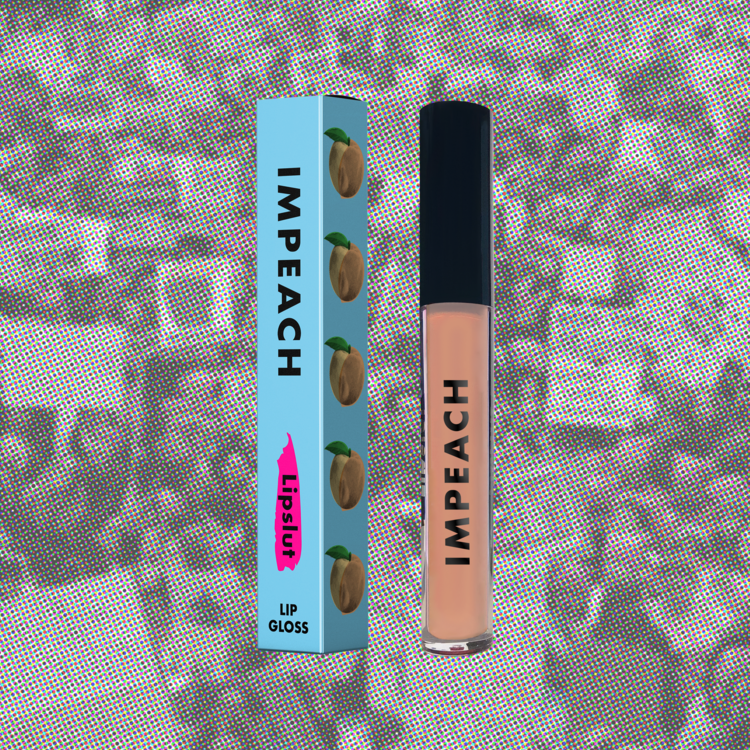 Peruse everything Lipslut has to offer to snag a great lip shade and donate to charity while you're at it.