Lip Smacker released a rose gold Minnie Mouse lip balm to match your Minnie ears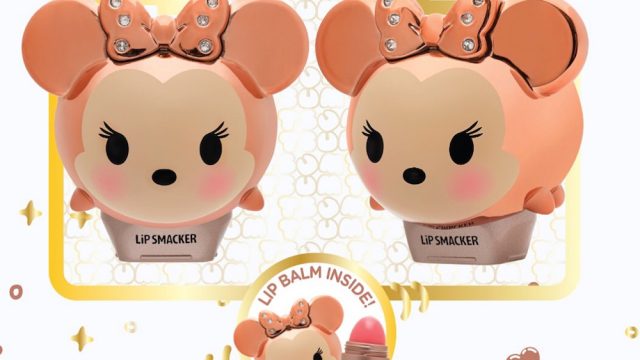 Whether it's in beauty or jewelry, rose gold is having a major moment —and it seems that no one wants to be left out of this trend because even the most unexpected brands are jumping on the bandwagon, much to our delight. Lip Smacker has debuted a Tsum Tsum Mickey collection featuring your fave Disney stars in gorgeously gilded packaging.
Our hearts have belonged to Lip Smacker for as long as we can remember, and while our tastes may have evolved a bit from our days of Cherry Lip Smacker, these nostalgia-inducing balms still hold a special place in our makeup bags. The new Tsum Tsum Mickey collection features two new lip balms in rose gold and yellow gold stackable packaging. Minnie's rose gold ears even have a precious little rhinestone bow atop them!
And in case you were wondering if the flavors would be just as delicious as they were when we were kids, we have a feeling you won't be disappointed. The Gold Mickey balm comes in a whipped pineapple magic flavor and the Rose Gold Minnie Balm is a strawberry beignet flavor. Sounds good enough to eat if you ask us.
Aren't they absolutely adorable?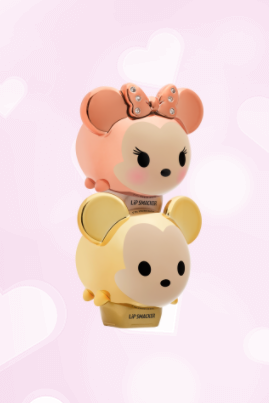 They're the perfect compliment to the new rose gold Minnie Mouse ears that are now for sale at Disney parks. You really can make just about anything glamorous these days, and thank goodness for that.
Lip Smacker have been developing Disney-inspired Tsum Tsum balms for a while now, but these just might be our faves.
How cute were these Halloween balms? It's too much, we can't take it.
Head on over to Lip Smackers and pick up one of these joy-inducing, sweet-smelling and tasting lip balms up for yourself.