Twitter is losing it over the new, super-nostalgic live-action Lion King poster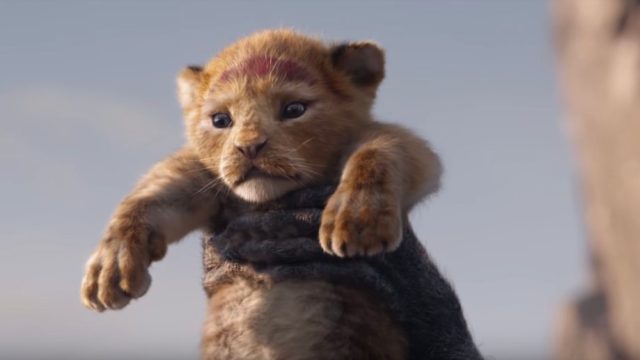 While the 2019 Oscars, held February 24th, marked the end of the months-long celebration of the biggest films of 2018, the evening also gave us a peek at one of the coming year's most highly anticipated films. During the telecast, Disney released a new poster for the live-action The Lion King. The film had already tugged at our heartstrings with a teaser featuring shot-for-shot recreations of scenes from the iconic 1994 animated film, practically urging us to stock up on tissues before its July 19th release date. As if the teaser wasn't emotional enough, the new poster has us straight-up ugly crying.
The poster shows a young Simba staring up at his father, Mufasa, with a spectacular sunset behind them.
As many on Twitter pointed out, the poster is beautifully reminiscent of a memorable scene from the animated film in which Mufasa and Simba survey their kingdom from atop Pride Rock. false
false
https://twitter.com/udfredirect/status/1100091692861001728
https://twitter.com/udfredirect/status/1099892939591950336
The Lion King stars Donald Glover as Simba, Chiwetel Ejiofor as Scar, and one Beyoncé Giselle Knowles-Carter as Nala. Also among the A-listers featured in the Jon Favreau-directed film are Seth Rogen, Billy Eichner, Keegan-Michael Key, John Oliver, John Kani, and Alfre Woodard. And because there's simply nobody who could ever replace him, James Earl Jones is reprising his role as Mufasa.
Now that the 2019 Academy Awards are over, we can officially begin the 2020 Oscars campaign for The Lion King.