A career coach told us the best LinkedIn profile hacks for landing your dream job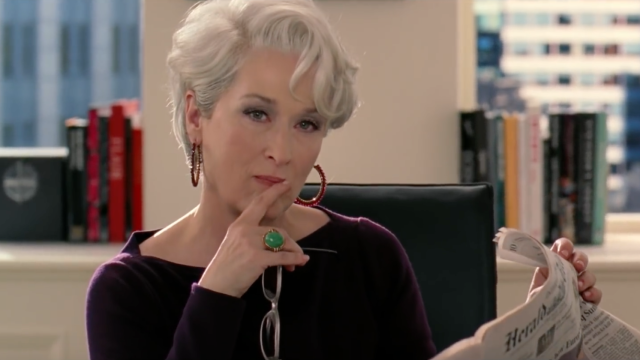 Getting a job can be difficult, and getting your dream job is an even bigger challenge. Chances are if you ask your parents how they landed their dream jobs, their stories might involve the phone book. Yep, it's a different world out there, filled with online applications and career networks like LinkedIn. Fortunately, a career coach told us the best LinkedIn hacks that will make your profile stand out, which can help you navigate your job search successfully.
The yellow pages are a thing of the past, and no one knows that more than career coach Joy Lin, who created a program called Quarter Life Joy and provides one-on-one coaching to job-seekers. Joy shared great advice with HelloGiggles about landing your dream job, including changing your perspective. "Put yourself in the shoes of the people you'd like to get hired from," she said in an email. Beyond that, she said there are great LinkedIn features that you might not actually know about.
Don't worry if you're overwhelmed with your job search—that's totally normal. Take a deep breath and read these steps through, so you'll be prepared to put your best foot forward.
Even Miranda Priestly will want to hire you if you follow these hacks.
1 Be creative with your headline
"Instead of listing just your current position title and company, add keywords or phrases that describe who you are and what you're best at," Joy said. "Play around with the wording or phrasing that will stand out, and let them know exactly what you have to contribute."
2 Add links to your work on your profile
If you have any samples of your work, you should definitely add them to your profile—that's one of the reasons why using LinkedIn can be so much better than a simple resume, Joy said. "People like to see articles where your work has been showcased, a recent campaign you're proud of, or a portfolio sharing your projects in more detail."
3 Add recommendations, and make sure to update them
Adding recommendations to your profile, rather than waiting for recruiters to request them, can be helpful, Joy told us. But it's equally important to update your information. "Ask for recent recommendations from people that can highlight different strengths and skills you bring to the table. If your most recent recommendation was over two years ago, it's time to get some new ones," Joy said.
4 If you're actively looking for a job, change your profile settings
You actually have to turn on a specific account preference to ensure that your profile shows up in recruiters' searches. Joy explained, "To turn this tool on, tap Me > Privacy > Job Seeking Preferences. You can even write a short note to recruiters to introduce yourself, share what you're looking for, and pitch your top selling points." If you can write a note, you probably should—it will help you stand out.
5 Don't only wait for recruiters to find you, reach out to people yourself
Did you know that you can reach out to recruiters just like they can reach out to you? "Find the recruiter or hiring manager to introduce yourself, express your enthusiasm and passion, and share your top selling points concisely," Joy said.
Bonus tip: Make your summary conversational but specific
Jenny Foss, a recruiter, job search consultant and the voice behind career blog JobJenny.com, told HelloGiggles that you should sharpen your bio to make it as personalized as possible. Since, as Foss said, recruiters might not spend too much time looking at your profile at first, you want to write something that gets right to the point and stands out. "Rather than speaking about yourself in the third person (this is a social media platform—it's designed to facilitate conversation, not be a stuffy corporate bio), introduce yourself as if you were speaking," Foss said.
Foss shared an example to give you an idea of how you can make your summary less stuffy:
"Instead of 'Forward-thinking forensics accountant with strong work ethic...' consider something like, 'I'm a personable, meticulous accountant specializing in financial forensics. I'm that intense investigator who can spend hours buried in data on one day, and interviewing or presenting to people the next.'"
Now that you're equipped with some of the best LinkedIn hacks out there, you can work your magic to stand out. Live your dreams, everyone.