These photos of the lines for the "Guardians of the Galaxy" ride at Disneyland are jaw-dropping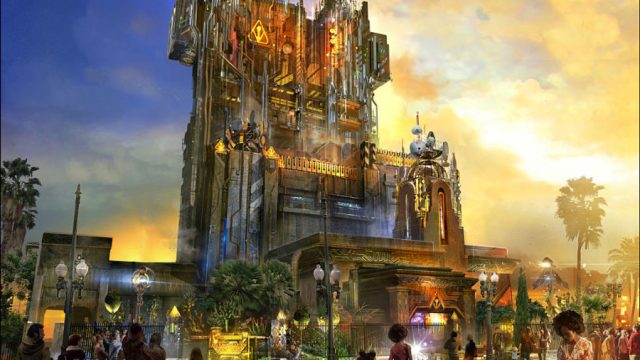 Disney's California Adventure opened its newest ride, Guardians of the Galaxy—Mission: Breakout! on Saturday to huge success. It seemed like everyone and their mother showed up to experience the Marvel ride. Employees and visitors a-like snapped pics of people waiting in record-breaking lines.
It's important to know that record-breaking means something around Disneyland. When the last big ride, Radiator Springs Racers, opened, lines stretched up to four hours. FOUR HOURS.  And Mission Break Out looked at the number and saw a target.
It was the usual Disney mayhem.
The ride's hype attracted thousands of visitors all eager to try out Disney's latest and greatest. Although the rest of the park was probably wide open to enjoy, even the fastpass lines for Mission: Breakout ride averaged 5 hours long. Those who weren't quick enough to grab a fast pass had to wait in line for a grueling 7 hours.
https://twitter.com/udfredirect/status/868495566954676224
At that rate, it seemed like it would have been easier to fly on Soaring Over California 30 times.
Or to ACTUALLY soar over California, because 7 hours is longer than a flight across the country!
But clearly, visitors were relentless and, not surprisingly, waited their turn. Once you're in line for more than an hour, you're in for the long haul, we guess.
Clearly it will be a long weekend for Disney employees across America. In Florida, Disney also opened the Pandora: World of Avatar section of Animal Kingdom. Lines to enter the park hovered around 2 hours long and lines to actually get on the rides reached the 3 to 4 hour zone. Fans were even reporting having to wait to get into gift shops.
Despite the long wait times for both parks, Twitter users who experienced it deemed the Guardians ride and Pandora worth it. false
We can't even begin to imagine what the wait times are going to be like the for the Star Wars rides.
So, should we start camping out now??