The most crushing line from Lupita Nyong'o's op-ed about Harvey Weinstein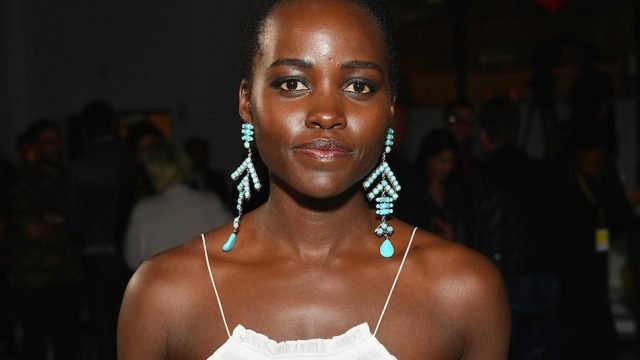 Actor Lupita Nyong'o was introduced to the world in 12 Years a Slave, for which she won the Best Supporting Actress Oscar. But before she had international success, Lupita was a student at the Yale School of Drama, looking to pursue a career in acting. It's during this time that Nyong'o alleges producer Harvey Weinstein sexually harassed her in an op-ed for The New York Times. And while Nyong'o's story about Weinstein is far too familiar, it's stomach-churning nonetheless — and there's one particular line that will remind you why so many victims of sexual abuse don't come forward.
There are a number of disturbing allegations in Lupita Nyong'o's op-ed about her encounters with Harvey Weinstein, which The New York Times published on October 19th: That Weinstein told the waiter who was serving them during their first one-on-one encounter, "Get her what I tell you to get her. I'm the one paying the bill." That he attempted to remove his pants as she massaged him (which she did in order to avoid having him massaging her). That Weinstein told her when she declined to go into a hotel room with him that she had to be willing to do that type of thing if she wanted to be an actress.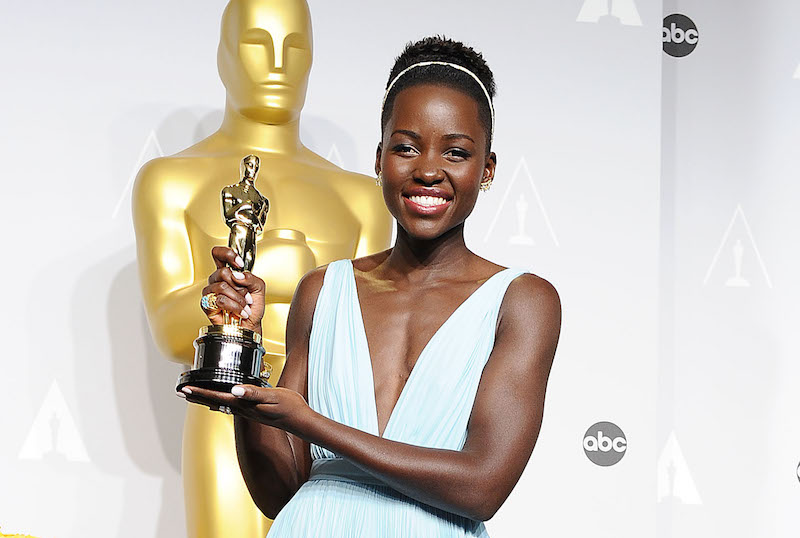 However, the most crushing part of her piece may be when she explained why she hadn't come forward before. Nyong'o wrote:
"I did not know that things could change. I did not know that anybody wanted things to change."
This statement echoes something else she said that many victims of sexual harassment, assault, and abuse feel:
"I also did not know that there was a world in which anybody would care about my experience with him."
Nyong'o explained that she rationalized Weinstein's treatment of her for numerous reasons, including that the movie industry often blurs the line between professional and intimate. But her statement about feeling like no one cared to change things are universal to anyone who has experienced sexual abuse, regardless of their career.
Lupita said that, before writing her NYT op-ed piece, she had joined in a "conspiracy of silence that has allowed this predator to prowl for so many years." She also noted that, like many victims, she blamed herself.
But now that the world is talking about sexual abuse, people exploiting their power, and Weinstein specifically, Nyong'o hopes people will continue speaking up.
"Now that we are speaking, let us never shut up about this kind of thing," Nyong'o wrote. "I speak up to contribute to the end of the conspiracy of silence."
false
So while Nyong'o may have once worried that nobody would care to change things, her story is a testament to the fact that one person bold enough to speak up can contribute to powerful change. Let her experience be an example of how people do care, of how people do want to change the world for the better, and that you never have to suffer alone in silence.