Lindsay Lohan low-key visited Syrian refugees in Turkey, and the photos are so sweet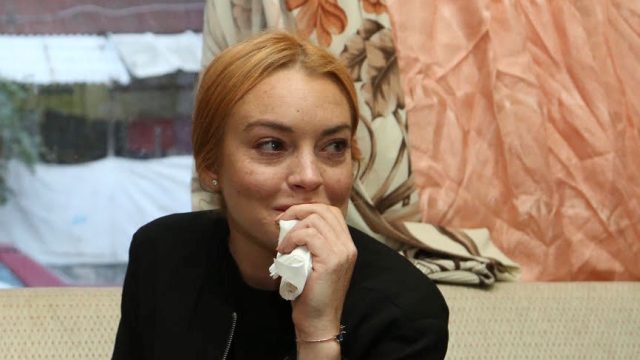 It's always nice to see a star using their influence and fame to help out the world, and we are even more impressed when they do it in such a low-key way that we can tell the gesture truly comes from the heart. That's why we were so touched to see that Lindsay Lohan has taken up the cause of Syrian refugees, who have been displaced by the war in their country. The Mean Girls and Parent Trap star traveled to Turkey to try and do her part to raise awareness, and the photos of her trip are so sweet.
Lindsay Lohan traveled to Turkey to visit Syrian refugees, and it's clear that the experience was very touching.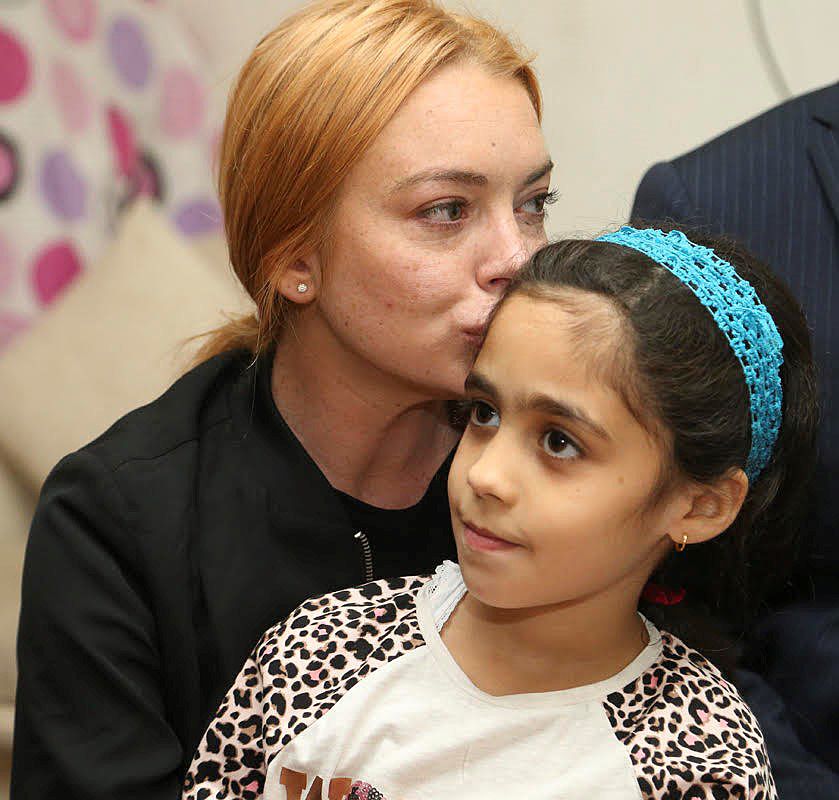 Here Lindsay sits with a Syrian girl, and their immediate bond tugs at our hearts.
Lindsay brought a gift for the young girl, and we thought that was such a lovely gesture.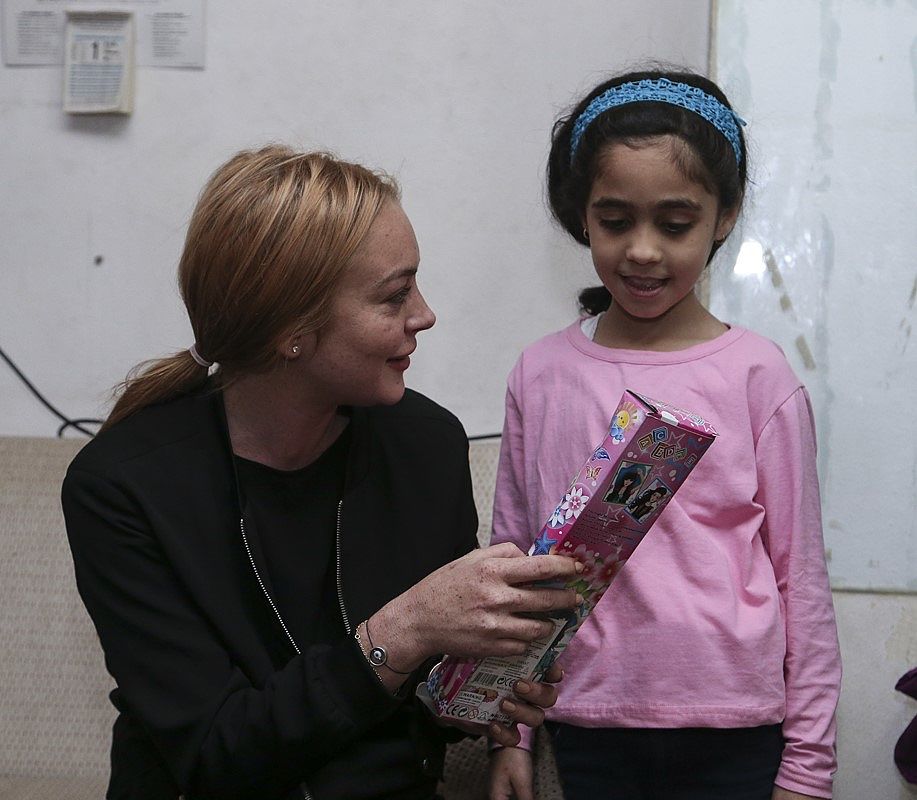 For a girl who probably had to leave many of her toys and comforts behind, this is such a nice gift. We can't tell exactly what it is, but it looks like some kind of doll, which would give this sweet girl a chance to let her imagination run wild.
Lindsay also brought her some new clothes to wear.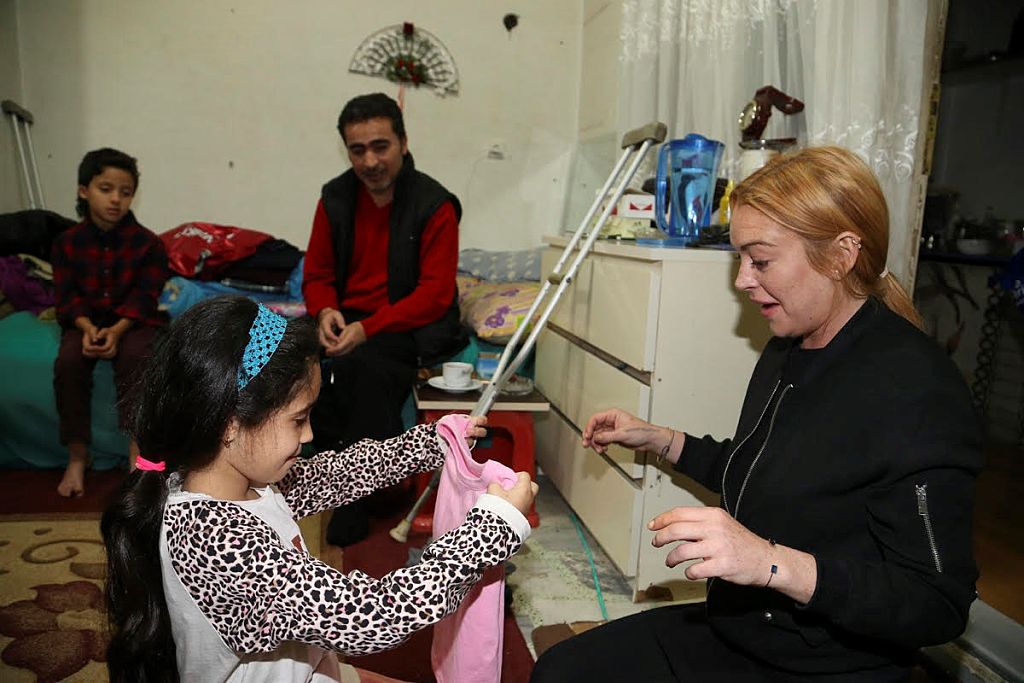 Pink is such a bright, fun color that will hopefully lift this little lady's spirits.
Lindsay also visited a hospital and connected with this doctor there.
Lindsay was clearly emotionally affected by her visit, and we're not surprised, because we're emotional just looking at the pictures.
This looks like such a moving experience, and we feel the happy tears coming on.