How much does snowboarding champion Lindsey Jacobellis make?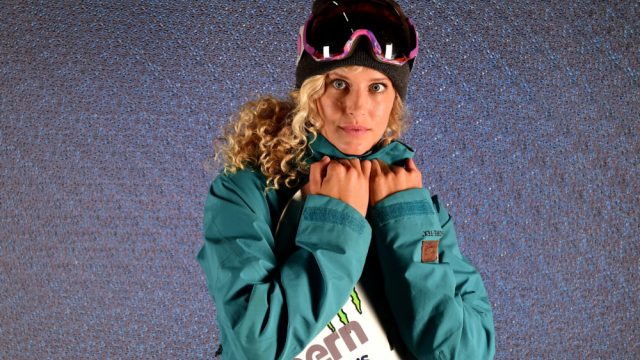 The woman to watch in Olympic snowboarding today, February 15th, is Lindsey Jacobellis, a five-time world champion Olympic silver medalist and 10-time gold medalist winner at the X Games. Business Insider reports that the average American athlete earns $37,500 for every gold medal win at the Olympics —  but the richest athletes gain their profits from endorsement deals.
And that definitely seems to be true for the 32-year-old snowboarder, who's estimated to be worth about one million thanks to her role as brand ambassador for Paul Mitchell hair products and a brand partnership with Dunkin' Donuts.
The snowboard champ has been honing her craft for 22 years since she started at age 10 (her older brother got her into the sport). She soon enrolled in Snowboard Academy Stratton Mountain School in Vermont before placing in the top four at the 2003 Winter X Games.
Jacobellis has come heartbreakingly close to Olympic gold in the past. Back in 2006 at the Turin Games, seconds away from a gold medal, Jacobellis attempted to add a little flare to her jump and ended up falling. The tumble meant she ultimately lost to Swedish snowboarder Tanja Frieden.
She was then disqualified from the Vancouver 2010 Winter Olympics when her board clipped the gate during a jump. Four years later she suffered another heartbreaking fall at the 2014 Sochi Olympics.
But this year in Pyeongchang Jacobellis is determined.
Win or lose, Jacobellis is a champ in our books. We can't wait to see how she does. Also, it's safe to say she'll definitely land on her feet with all those endorsements…