Lindsay Lohan looks like her "Parent Trap" characters all grown up on her first magazine cover in years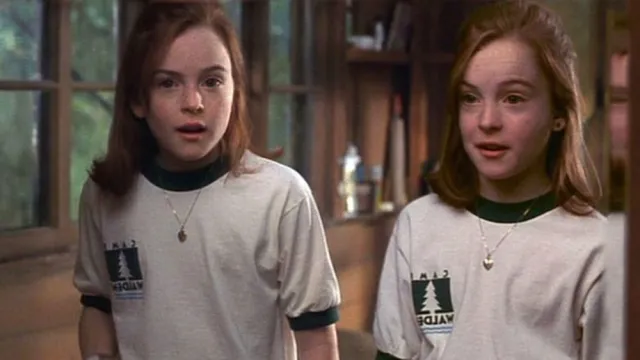 Dare we say it, but we're getting grown-up Parent Trap vibes in Lindsey Lohan's new photo shoot for L'Officiel Spain. Maybe it's the prominent freckles or the natural red hair, but whatever it is, it's working. While we can tell that this is not a makeup-free face, we can also surmise that it is a classic "no-makeup" makeup look.
In a beaded red jacket and with her long hair undone, Lohan looks better than ever.
false
It's been a while since Lohan covered a magazine (last time was reportedly this 2015 spread for magazine No Tofu), regardless, here she is for L'Officiel Spain's October issue. Inside the pages, the interview covers her booming nightclub business and upcoming clothing line. Yes, that sounds random but Lohan has a nightclub in Greece called LOHAN. According to Vice Greece, a portion of the proceeds will go toward charities for refugee children. Can't argue with that.
Lohan told L'Officiel, via Bustle, "Opening my own club has been amazing it was always a goal of mine to make a space where people feel safe. We are actually in talks of opening two more. Dubai and New York are first on the list."
There is also reportedly an eponymous clothing line coming soon. She was all over Madrid Fashion Week recently, so we buy it. She seems to live in Madrid now, as most of her recent Instagram posts are geo-tagged from there.
https://www.instagram.com/p/BZEyeNJgCqB
We wonder what her fashion line will entail? Remember when she had a legging collection? Honestly, if she did more leggings we wouldn't be mad at it.