Lindsay Lohan wore the flowery prom dress of your dreams in Cannes
The amFAR gala takes place at the Cannes Film Festival every year, and it's a charity event that raises funds for HIV and AIDS research. It's also another night filled with celebs like Lindsay Lohan, who wore a flowery, '50s-style dress to the gala — and werrrked it. Would you expect this young star to bring anything less than her fashion A-game?
This year, Cannes has seen it all, from a Mariachi band on the red carpet to the greatest assortment of sheer dresses in one arena (can we get Guinness to fact-check that, please?). Lohan's floral gown puts her near the top of our best-dressed list, though, and we wish we'd had it for our prom.
Check out this stunning gown on Ms. LL.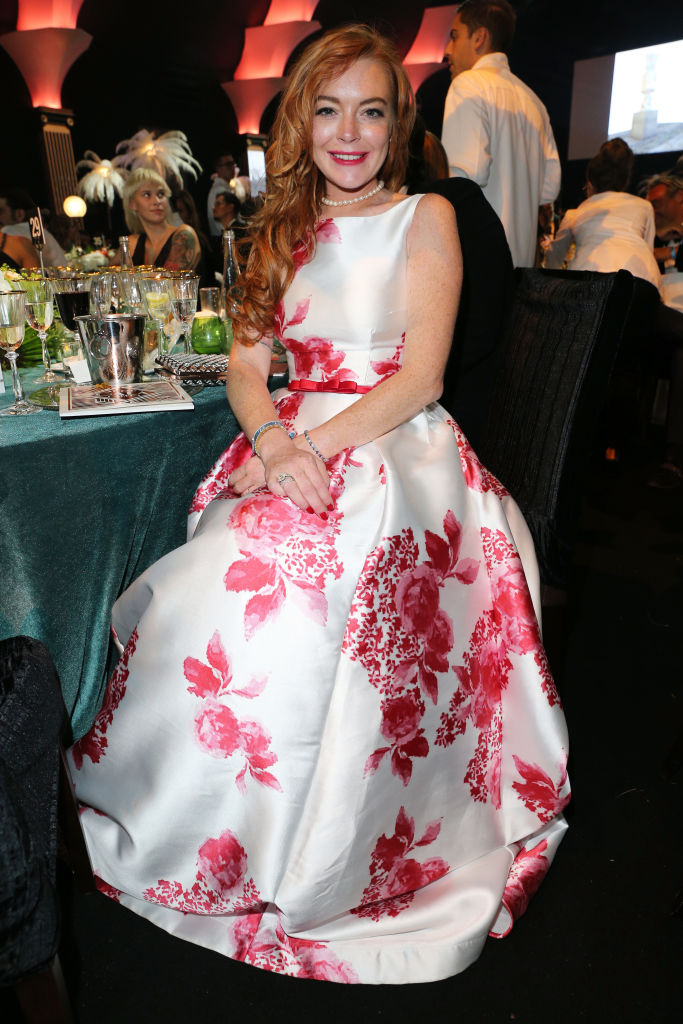 The dress is by Christophe Guillarme, who's in the picture  below with Lohan; he also designed her Grace Kelly-esque gown from the red carpet at Cannes.
Lohan posted a picture on Instagram of herself in the wonderfully girly gown with the caption, "#happyramadan" in honor of the Muslim holiday (she began practicing the religion earlier this year).
https://www.instagram.com/p/BUjsXpEgb9V
If these pictures are making you miss Lindsay like whoa, fear not — because  it sounds like she might be cooking up a hot return. On being absent from Hollywood, Lohan told E! News, "I miss it, but at the same time, I'm creating a bunch of different things on my own so I want to focus on what I'm doing."
https://www.instagram.com/p/BUnRF-vFq9H
She also said that she's writing a script and enjoying her time living in Dubai and London, to which we say: go ahead, girl! Although she's happy to be out of Hollywood, she sure seems to be enjoying Cannes. We mean, Cannes you blame her? (Sorry, Cannes't resist.)
https://www.instagram.com/p/BUX53I6gKIQ
Seeing Lindsay looking healthy and happy is like a breath of fresh, Mediterranean-Cannes air. Love it!