Lindsay Lohan shades Kim Kardashian's cornrows, Kim's response is savage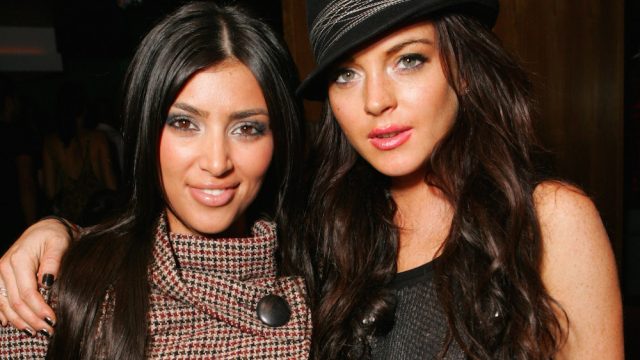 "Don't come for me unless I send for you!" Years ago, this phrase was uttered by Real Housewives of Atlanta star Kenya Moore. Basically, don't start none, won't be none. Unfortunately, Lindsay Lohan didn't get the memo and commented on Kim Kardashian's cornrows on January 29th.
Kim faced immediate backlash over her long blonde braids, which she posted on Snapchat a few days ago. It wasn't just the fact that she's a white woman rocking braids. She also credited the style to another white woman — with no mention whatsoever of the Black and African women who've been down with braids for centuries.
While Kim hasn't apologized for her style — which many saw as overt cultural appropriation —everyone seems to have an opinion. And Perez Hilton took to Instagram to ask his followers their thoughts. That's where things took a turn.
Of course, everyone had an opinion, but it was what one celeb and former Kardashian friend had to say that caused Kim to respond.
Okay, no harm, right? But then Lindsay Lohan weighed in with three simple words:
"I am confused." 
Kim caught wind of the comment and had a little something to say. She responded directly to Lindsay.
Ouch! Kim is probably referring to Lindsay's new accent, which everyone started noticing late last year. Lindsay, who was born and raised in New York, has been sounding a little different lately.
https://www.youtube.com/watch?v=wzt-INC74HY?start=13&feature=oembed
Kim continued her savage, do-what-I-want attitude by refusing to directly respond to the controversy her braids caused. But she kinda sorta did respond with the tweet below.
Let's see how this continues to unfold.