Lindsay Lohan's "Parent Trap" throwback pic is giving us a serious case of the feels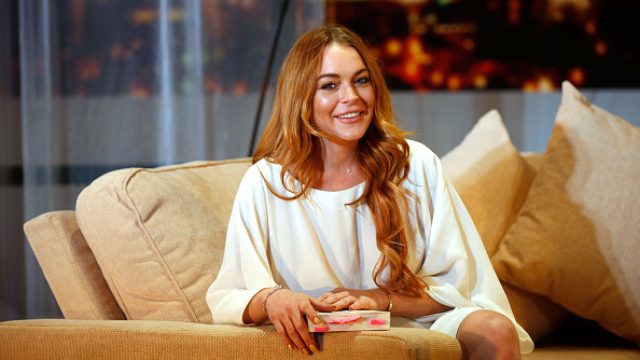 Major nostalgia alert everyone — especially for you Lindsay Lohan and The Parent Trap lovers!
If you haven't seen the classic '90s flick at least a million times by now (and if you haven't, what's the deal?!), chances are you may not appreciate this throwback as much as we do. But if you're like us, then seeing a young Lindsay Lohan play 11-year-old twins Hallie and Annie Parker sends you into a fit of happy tears. Because this movie was more than amazing, it was a downright Disney masterpiece. And while we've adored Lilo in everything from Freaky Friday to Mean Girls, The Parent Trap just holds a special place in our hearts for *obvious* reasons.
So when Linds took to Instagram to share a little throwback pic with us, our hearts basically melted.
https://www.instagram.com/p/BTzy-_SgoD-
"#Memories," she titled the snapshot, adding in American and British flag emojis to represent the twins' bicontinental upbringing.
Also note that Linds tagged Chanel in the photo because, yes, the famed design house did indeed design Hallie Parker's custom skirt suit (and matching headband) for then 10-year-old Lohan. As the daughter of the great Elizabeth James (played by the late Natasha Richardson), we'd expect nothing less.
This being 2017, the year of triumphant movie sequels and epic returns-to-TV, we implore the Disney powers that be: Please, pah-lease consider bringing this beloved flick back for a modern day reboot. We could use some mischievous Hallie and Annie action our lives again!