Lindsay Lohan just recreated a scene from "The Parent Trap" and it's absolutely perfect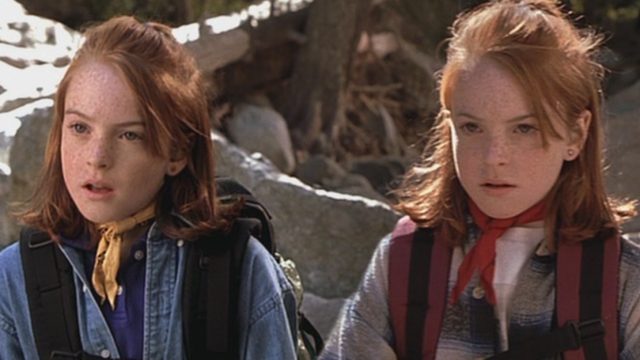 Yesterday for St. Patrick's Day, redhead Lindsay Lohan shared the most perfect #TBT. It was a picture of her as young Hallie Parker (or is it Annie James?) wishing everyone a safe and happy holiday.
https://www.instagram.com/p/BDD93PkpcyF
Then, since Lohan clearly had Parent Trap on the mind, like we all do just about every other day, she took her TBT a step further. In what might be the best dubsmash every done in the history of dubsmash, Lohan perfectly recreated a scene from the 1998 classic, and we are like full-on freaking out about it.
https://www.instagram.com/p/BDFPvxXpc95
This quote from the movie comes from the very beginning, when Hallie and Annie are still at summer camp, before realizing that the two are long-lost sisters separated at birth. Hallie has just completely boobietrapped Annie's bunk, and well, this incident is what gets both of them in trouble and forces them ~together~.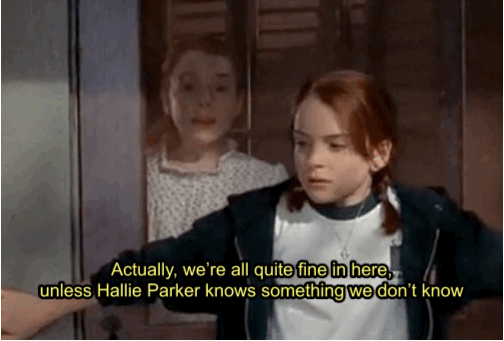 So much yes to this. Let's move for a motion to have Lohan recreate the ENTIRE movie again, one dubsmash at a time.