Lindsay Lohan is channeling her Parent Trap days with her new lob haircut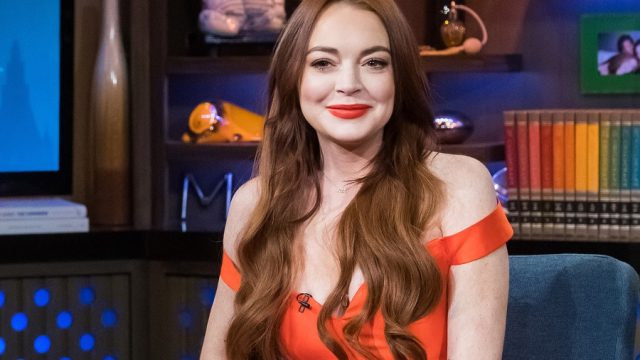 Lindsay Lohan is best known for her iconic red mermaid hair. Even though she's experimented with her color—going from platinum blonde to deep brunette and every shade in between—she rarely strays from her mile-long locks, sometimes even wearing them down to her waist. But she just debuted a brand new look: a super chic long bob. It's one of the only times we've seen her with short hair, and she looks like her Parent Trap characters all grown up.
The Australian Masked Singer host shared her new 'do in an Instagram post on July 31st, revealing a wavy, voluminous lob cut that grazes just past her shoulders.
In case you're worried she took matters into her own hands, à la Hallie cutting Annie's hair in the cabin as they prepared to switch places, fear not. In the post, Lohan poses with her longtime stylist, Jhonatan Rendon, so it seems she left her chic, new cut in the hands of a professional.
Here's a look at her long, wavy hair before the chop:
https://www.instagram.com/p/B0NhH6qh7Oc
And here's her new look, which we think would even be Meredith Blake-approved:
https://www.instagram.com/p/B0i8ngghf91
No word on whether she snacked on Oreos and peanut butter in the stylist's chair, but we love her new cool-girl cut.
Lohan is the latest in a line of celebs rocking short hair this summer, with everyone from Camila Cabello to Kate Beckinsale trying out versions of a long bob lately. We love everything about her new, shoulder-grazing hair, and we might need to copy this cut for ourselves.