Lindsay Lohan is launching a "Punk'd" style prank reality show, and it actually looks hilarious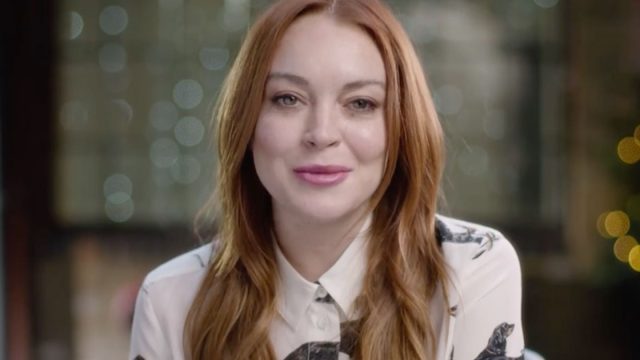 OMG! She's back and she's ready to take Ashton Kutcher's crown as the king of pranks. That's right, Lindsay Lohan is launching a Punk'd style reality show, and it actually looks totally hilarious.
The last few months have seen Lindsay Lohan's bid to restore her career in Hollywood. The star has started a campaign to play Ariel in the upcoming The Little Mermaid live-action remake (to varying degrees of success), has shared her ideas for a Mean Girls sequel, and has even opened up about wanting to make a follow-up to Freaky Friday. What's more, Lohan has been busy meeting with world leaders (!) to talk about the Syrian refugee crisis.
https://www.instagram.com/p/BRXzfcqACI2
Now it seems that Lindsay Lohan is plotting a comeback with a reality TV show where she pranks unsuspecting members of the public.
The show, which is currently being shopped to networks, is titled The Anti-Social Network, and would see Lindsay Lohan take control of someone's social media, setting them tasks to complete in 24 hours where, if they complete them all, they win prizes. It actually sounds like heaps of fun.
What's more, a trailer for the show has been put together, and we have to say it looks hilarious.
"I'm back bitches," Lindsay says, before going on to talk about how much she loves social media.
"I'm going to highjack your social media," she says. "Your Instagram, your Snapchat, your Facebook, your Twitter, for 24 hours. If you can pull of three challenges, you'll win some fabulous prizes.
Lindsay then adds: "They won't know that I'm the one pulling the strings."
Watch the trailer below.
Lindsay is, of course, no stranger to a prank, and was in fact Punk'd by Ashton Kutcher back in 2003. Tbh, we think that this new show actually really captures the energy of Kutcher's MTV original.
Of course it remains to be seen whether Lindsay's The Anti-Social Network will get picked up by a network, but we have all our fingers and toes crossed for her!