Lindsay Lohan has launched a hilarious new clothing line that totally makes fun of that new "accent"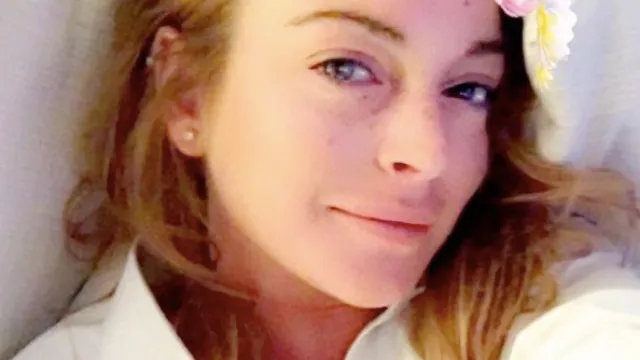 It's always fun to hear about the adventures of Lindsay Lohan, and we just found out about a  Lohan-created clothing line inspired by her weird accent! Oh, what a time to be alive!
Remember when we found out that she was rocking a very interesting accent dubbed LILOHAN (apparently inspired by her love of learning a ton of new languages at the same time)? Well, looks like there's more where that came from.
But seriously, we're glad she's recovered from cutting off part of her finger in that freak boating accident in order to make weird and wonderful things happen.
Sooooooo you're probably wondering about these clothes. The line is with Represent, and sales apparently benefit a charity in the UK that helps disabled children. The clothes themselves are super simple; basically you can buy sweatshirts and t-shirts emblazoned with the words, "I only speak LiLohan." false
It's definitely kinda bizarre, but on Represent's website — Lohan leaves a very logical explanation.
"I wanted to turn a silly viral event into something positive for the world."
https://www.instagram.com/p/BLF9KyqBEIr
And you've gotta give her props for getting creative while helping humanity. Keep doing you, Lindsay!