Lindsay Lohan has welcomed spring 2017 with a floral one-piece swimsuit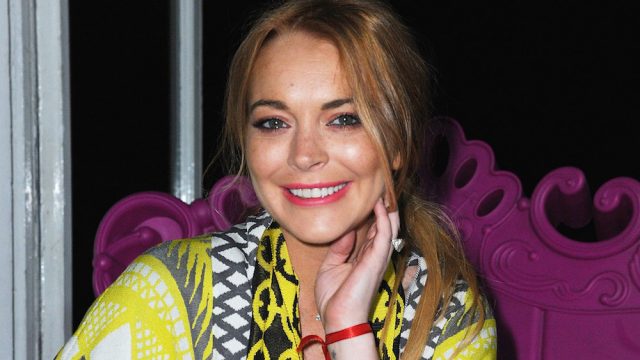 The weather is warming up and the flowers are blooming! You know what that means — spring is just around the corner. Have you dragged your swimsuits out of the closet yet? Yes, it's always an intimidating process to try on your swimsuits after a long winter. But to get you inspired, check out Lindsay Lohan's one-piece floral swimsuit. She kicked spring 2017 off with a burst of color while lounging on a paddle board in Abu Dhabi.
Lohan posted a picture of herself in her fantastic suit on her Instagram. Could it be a piece from her newly-hinted fashion line? We'll just have to wait and see!
She captioned the pic, "Peace and love #ready for any storm 🙏🏻🙏🏻🙏🏻."
https://www.instagram.com/p/BSBiX7ngEKS
We are loving this one-piece bathing suit trend. They make the transition from winter to spring much easier, in our opinion. Lohan's one-piece is so bright and cheery that we'd be willing to wear it out in the snow!
If you also fell for Lohan's look, we have some swimwear that might suit your fancy (get it?).
First up, this floral keyhole bathing suit has the same shape as Lohan's. Plus, the pattern also has teal and pink accents. Find it at Target for $44.99.
Next, we have the Zinnia Plunge One-Piece from Anthropologie. This super flattering, high-waisted bathing suit has a similar color scheme to Lohan's, and also offers that deep plunging neckline. Buy it here for $118.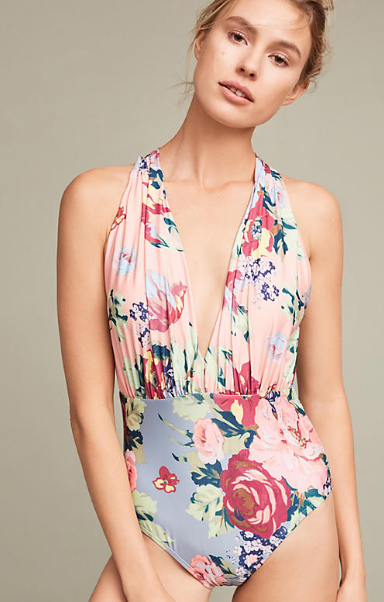 This pink and teal suit from rue21 has an interesting reverse keyhole cutout. We love the vintage-inspired floral print on the top, and the high-waisted cut of the bottom. Buy it here for $24.99.
Finally, this halter suit from ASOS has a beautiful bohemian print and offers a lower plunge than the average keyhole bathing suit. Buy it here for $34.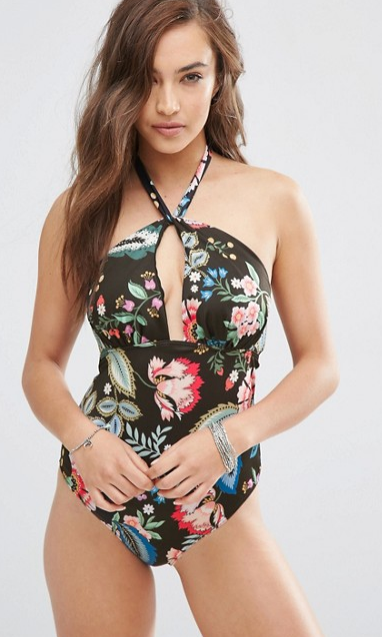 So maybe bypass your existing swimsuits that are hanging out in your closet somewhere and go for one of these new one-pieces instead. If you end up spending more money than you planned on a new swimwear collection, don't blame us! Blame Lindsay Lohan and her stunning style instead.