Lindsay Lohan just won Instagram with this perfect summer skirt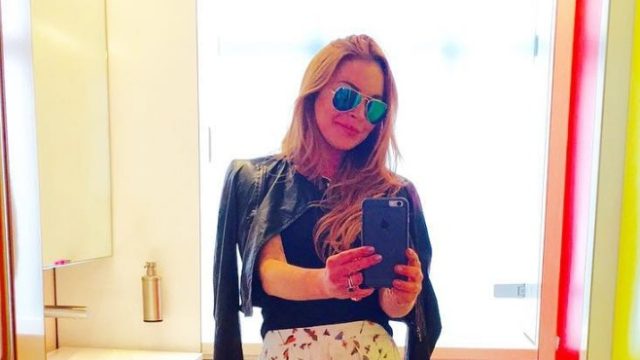 It's Memorial Day weekend, which is the unofficial kickoff for summer. That basically means goodbye leggings, hello skirts… Unless of course, you're still into leggings during warm weather — you do you. We're not the only ones noticing the warmer weather, either.
Lindsay Lohan posted an Outfit of the Day photo on her Instagram in which she's dolled up for her boyfriend's birthday party. She's wearing a vintage printed Gucci midi-skirt with pleats, which is perfect for summer.
In her caption, she notes, "Thank you to the powers that be for the sun!!!" Yes, we totally agree. But more importantly, let's talk about that skirt. It's ridiculously adorable, and looks totally flouncy and summer-ready.
We're not all lucky enough to have a super cute vintage Gucci skirt in our wardrobe, but fortunately for us, we don't have to be. There are plenty of affordable skirts on the market with the same vibe. You can even mix up the print, going floral, martime, traditional polka-dot, or solids. Here are some of our current favorites on the market: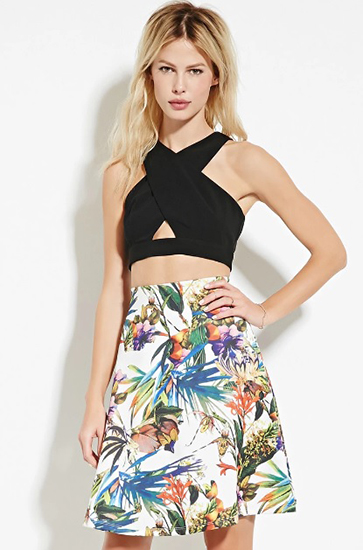 This Floral Print A-Line Skirt is available at Forever 21 and only costs $17.90 We love that it isn't the traditional floral vibe, featuring birds of paradise instead of traditional poppies or roses.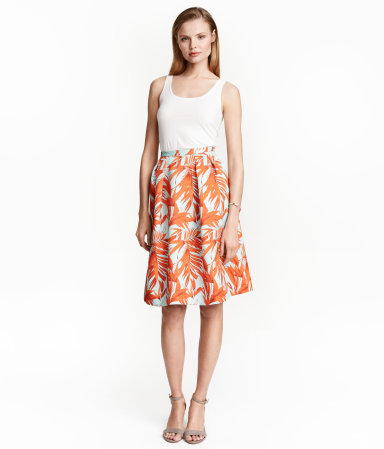 This pretty, pleated skirt is currently on sale at H&M (for $24.99) and comes in 3 versions: the orange leaf print above, a blue floral print, or a white solid version. You can dress it up or down, and it's basically like a pair of jeans in that it can really be paired with any sort of top.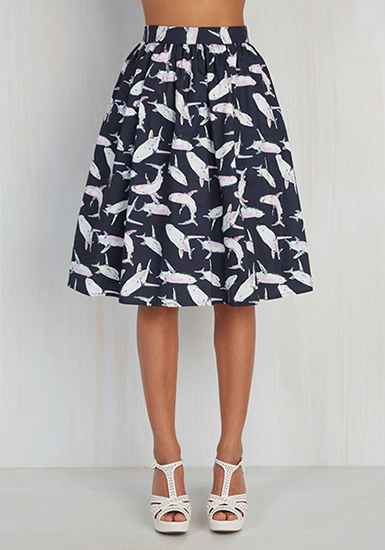 For the more adventurous shoppers, ModCloth's Fashion Frenzy skirt ($59.99) features a dark blue fabric printed with sharks. Yes, sharks. Not exactly Gucci, but still pretty rad nonetheless.