Lindsay Lohan's holiday look has us tickled pink and feeling fringe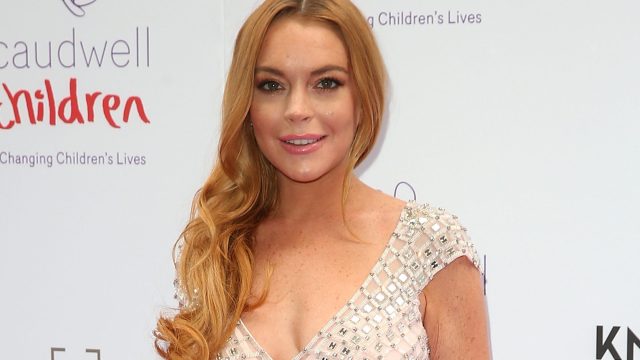 Lindsay Lohan is no stranger to being the center of attention. In London last night, the spotlight was on her while Lohan wore a fur coat and hot pink fringe dress to a night out in London. Recently, LiLo was the star of a video that went viral because it sounded like Lohan acquired a new French-ish accent. Being a good sport, the actress got in on the joke and has since made "I Only Speak Lilohan" shirts. She's never been one to be put down by negative media coverage, and her smile last night proved that.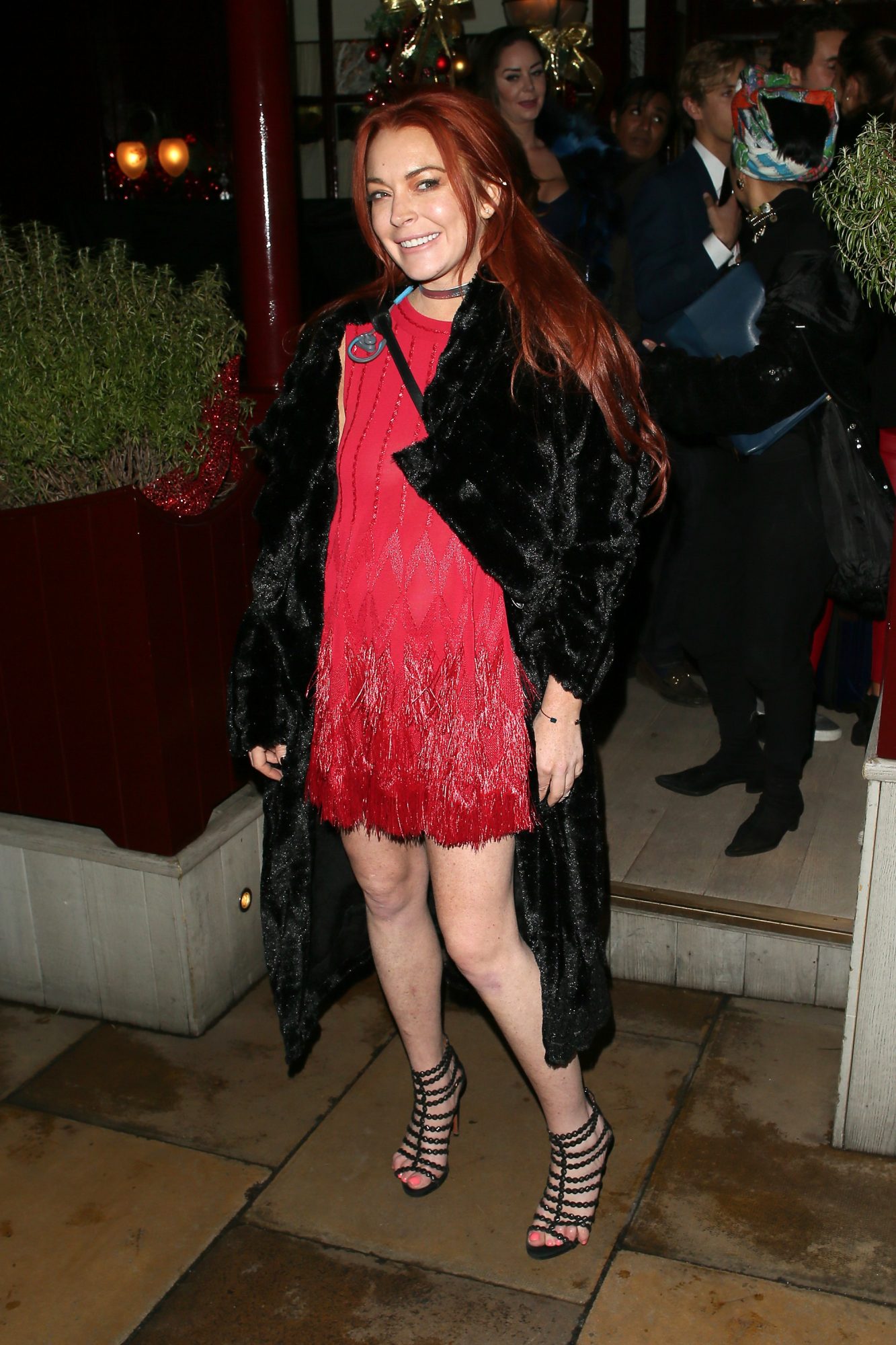 If Lindsay is in a bind over what to wear for New Year's Eve, this is definitely a viable option!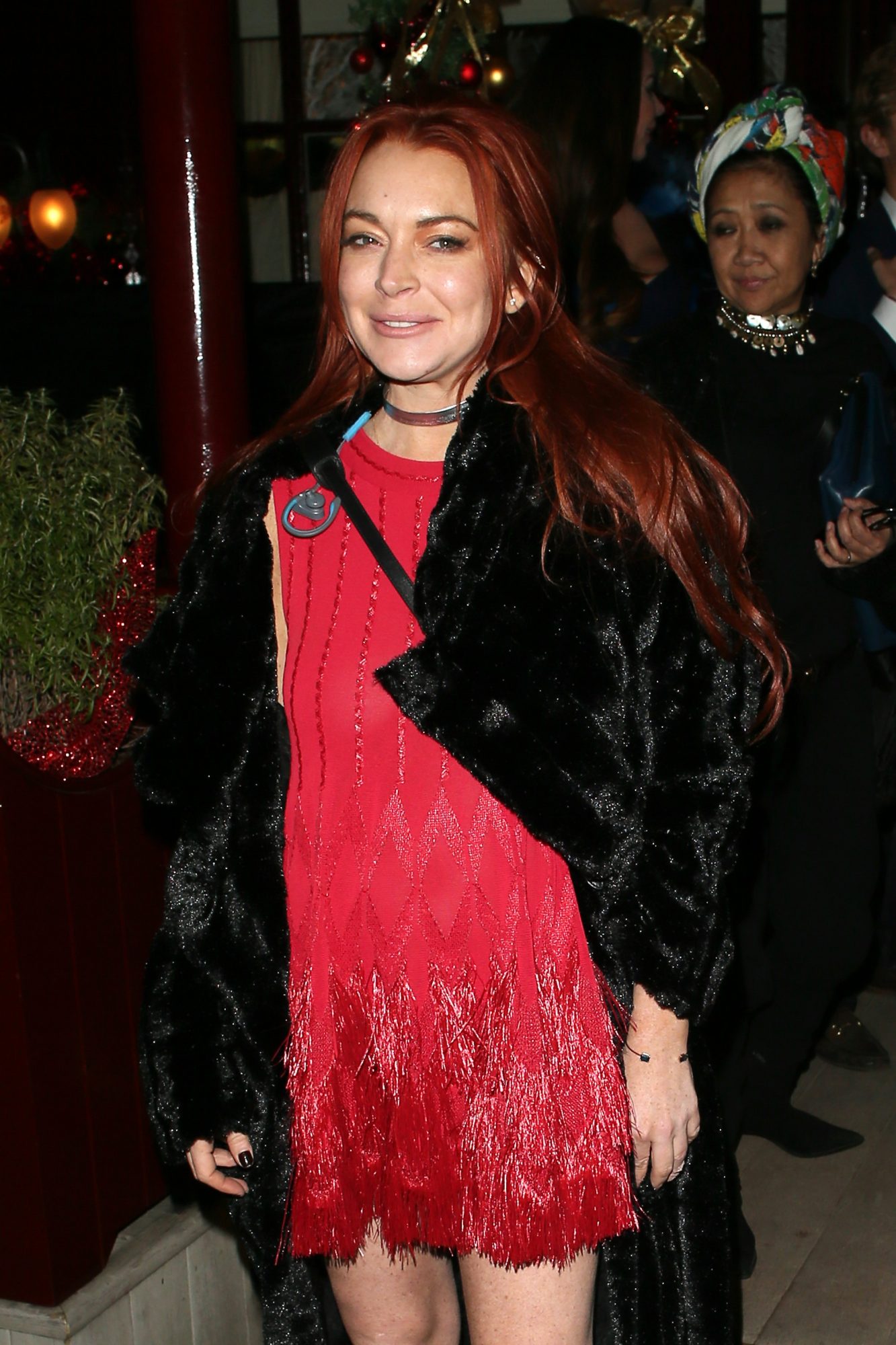 Fur is a big trend this fall, and faux furs are available at all your favorite stores. So should you wear a fur coat this NYE? Well, to each their own, but in our opinion, you absolutely should.
To take inspiration from LiLo, sequins and fringe are always suitable for a New Year's outfit. And pink is in vogue right now for fall fashion. So pairing the two trends together would make for a superb ensemble for your first 2017 party.
This sequined rose gold number is a perfect piece to spice up NYE. And did you notice the fur the model is wearing with it? Looks like Lohan wasn't the first to think of this combo.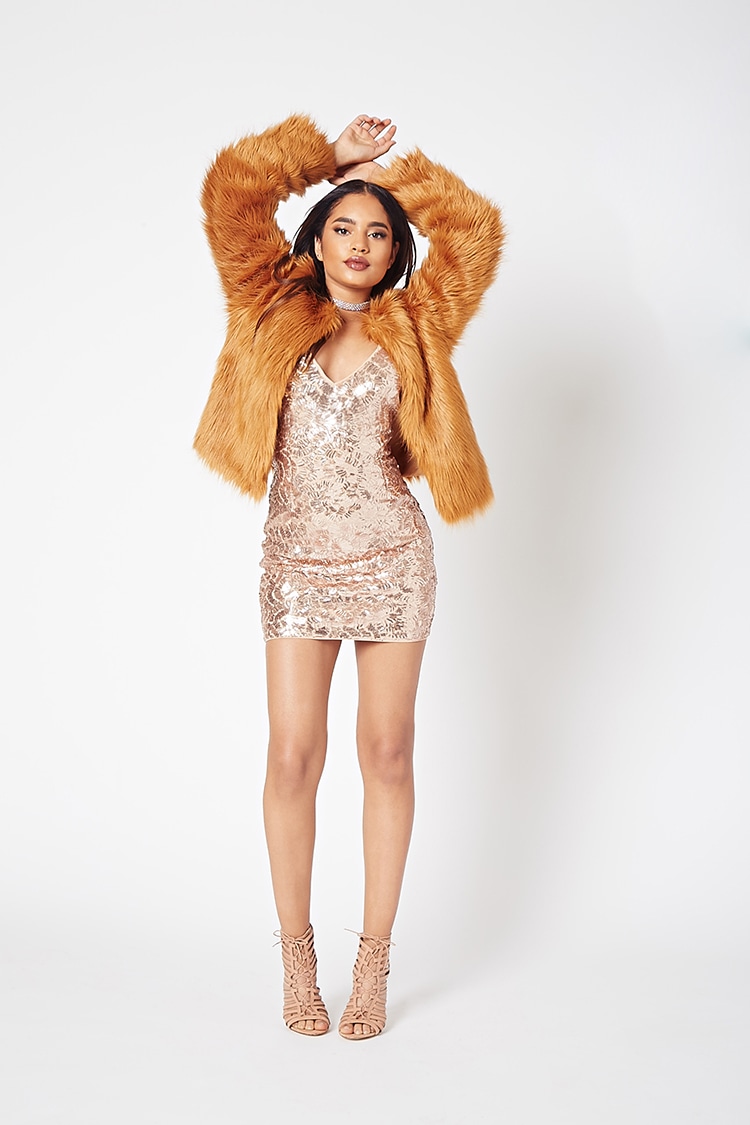 Buy the dress here for $24.90.
Why not go full flapper and arrive to your soiree in this fringe number from Unique Vintage. This website has some really cool and authentic flapper-wear, so you should probably just check out their website anyway.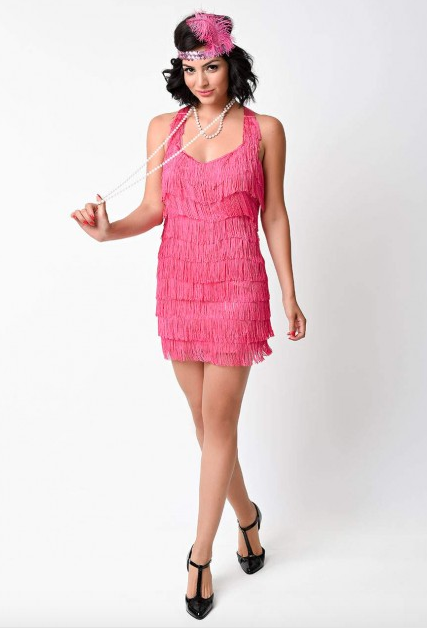 This pink dress goes for $60.
This dress from ASOS is an interesting take on LiLo's fringed dress. The fringe on the sleeves reminds us of the super trendy fringed leather jackets we're seeing a lot of. And velvet is one of those luxury fabrics that designers are using a lot of this season.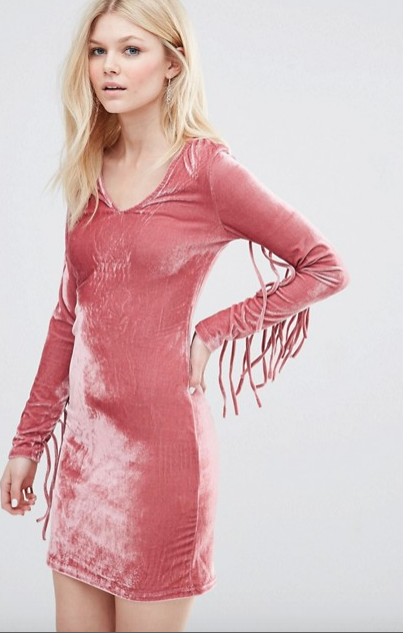 Check it out on ASOS's website for $16.50.
Why not go bold and mix and match shiny, soft, glittery, and bouncy all together this New Year's Eve — or even just on your next night out! Take advice from Lindsay Lohan and wear what you want without fear. Hey, someone's got to make a fashion statement!