Lindsay Lohan seriously got into character with her comic book-inspired Halloween costume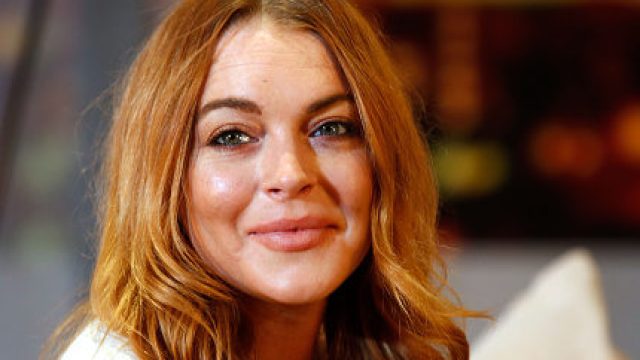 Second only to the hilarious costumes that end up cropping up on social media for us to delight over every Halloween are celebrity Halloween costumes. Their resources are vast, their creativity is legit, and there's also the perk of having professional photographers keeping track of their every move.
As for Lindsay Lohan, she totally killed it this year, dressing up as Harley Quinn. And although the release of Suicide Squad made Harley Quinn an incredibly popular costume this year, Lindsay Lohan's is a cut above the rest.
And Lindsay Lohan slash Harley Quinn was clearly FEELING herself when she went out in London the other night.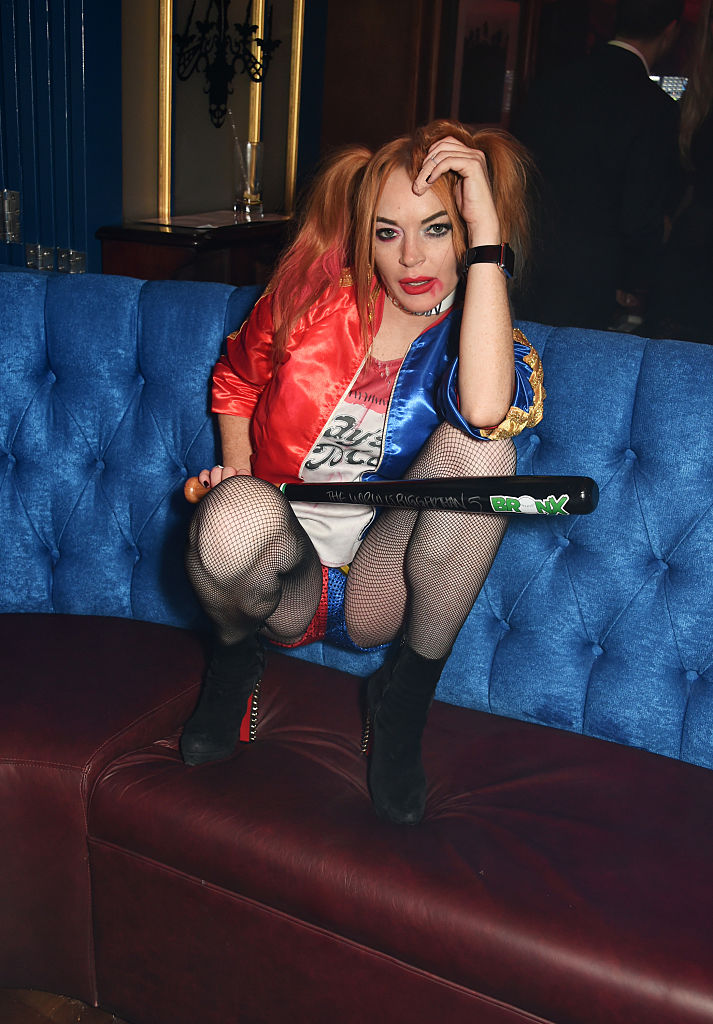 Understandably so, too. She looked seriously good, and full-on COMMITTED to this look. The subtle, strange makeup. The color in her pigtails. The fact that she apparently roamed around with a baseball bat all night.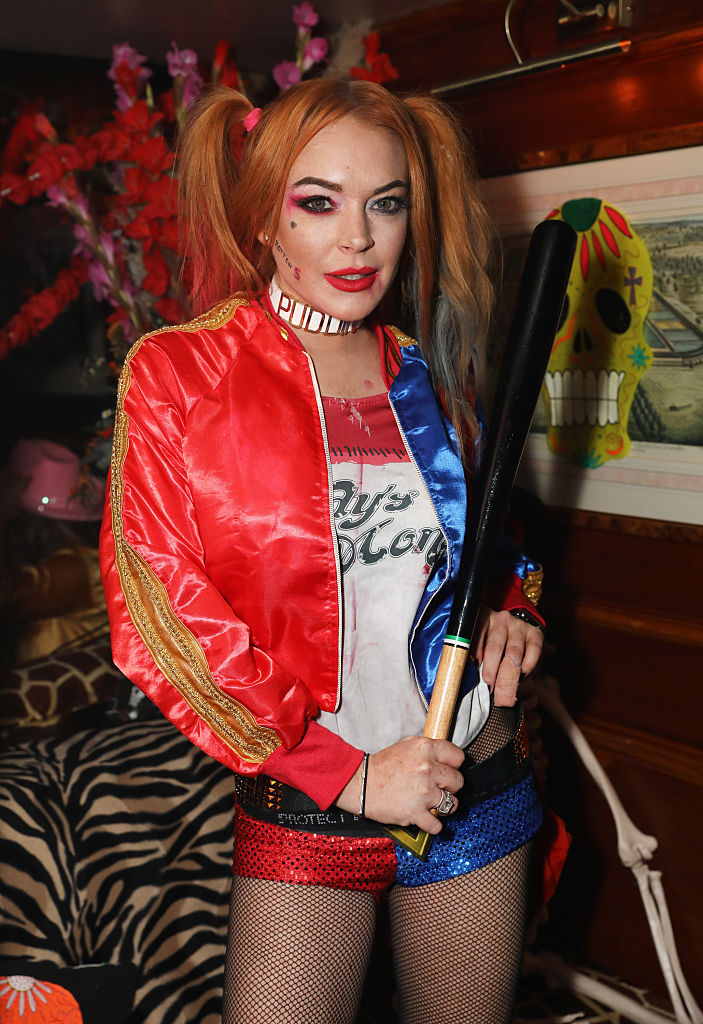 Seriously, pressing question: How did she not lose this bat? Because when we go out drinking on Halloween, it's all we can do to keep our phones and IDs on our person. The idea of carrying an object around that wasn't in some way fastened to our body like a purse? Nuh-uh. (Mad respect for Lindsay Lohan for maintaining this.)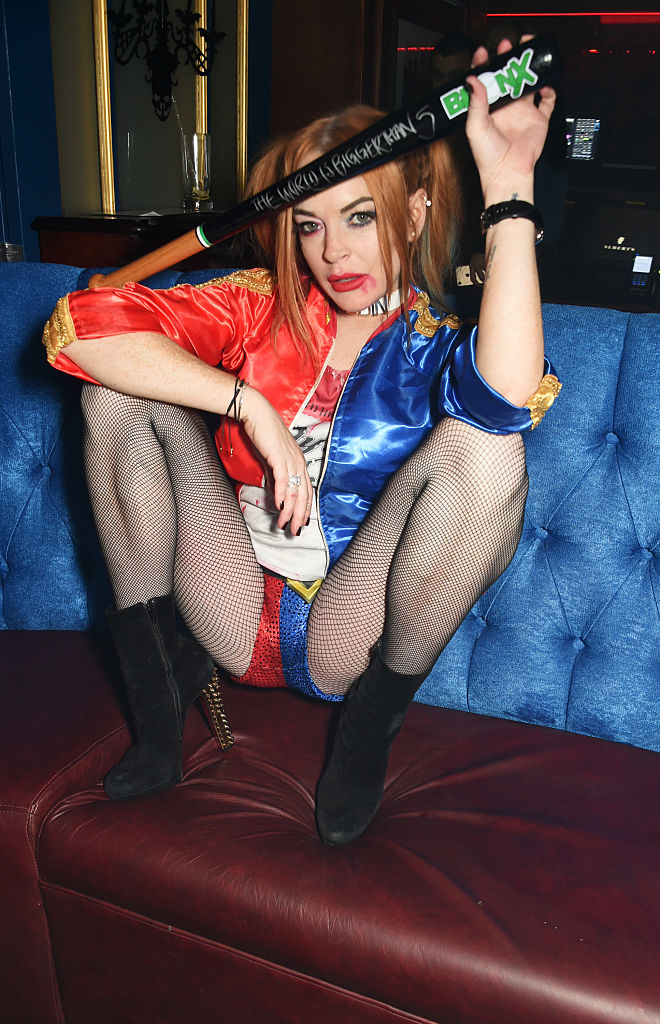 Plus, her posing was ON-POINT in a way we can only dream of being on-point. Who's Lindsay Lohan? This is CLEARLY Harley Quinn for reals: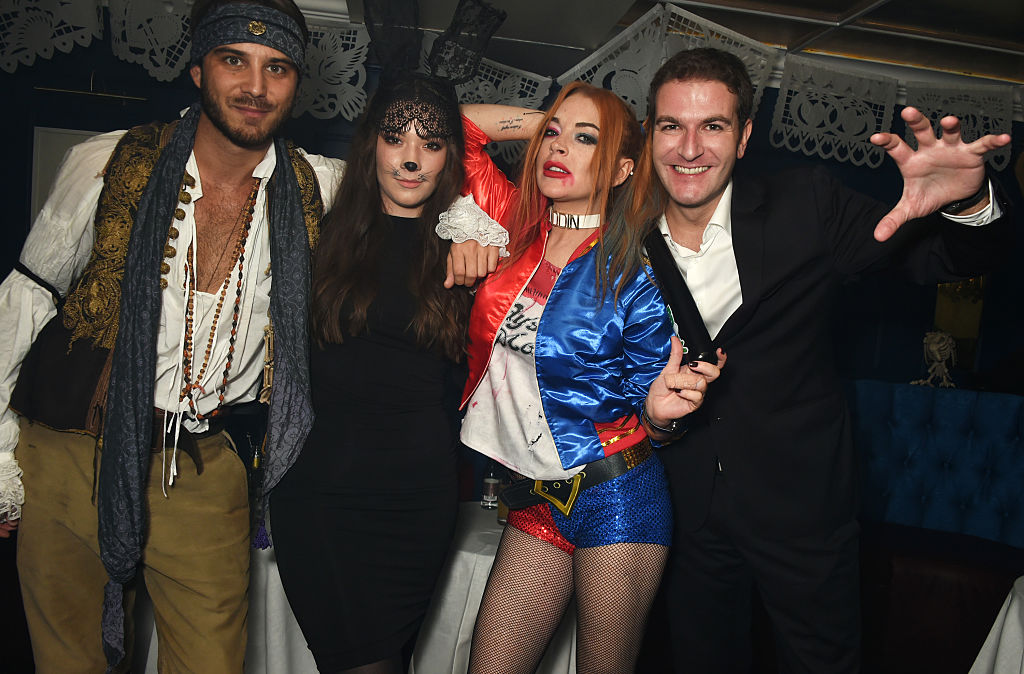 Even in a group photo, she steals the spotlight. THE COSTUME IS JUST TOO GOOD.
Talk about… wait for it… squad goals.