Designing Women creator Linda Bloodworth-Thomason penned a scathing (yet hilarious) op-ed about how Les Moonves ruined her career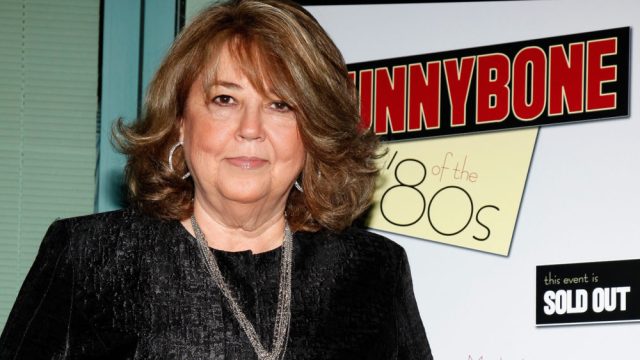 After a July exposé in the New Yorker accused CBS Chairman and CEO Les Moonves of sexually harassing and assaulting women, he finally resigned on September 9th. But it turns out that Moonves' misogynistic behavior over the years was not just sexual, as former CBS writer and producer Linda Bloodworth-Thomason revealed in a new op-ed.
In the powerful (and often hilarious) article, published by The Hollywood Reporter on September 12th, Bloodworth-Thomason, known for creating the show Designing Women, called out Moonves for pervasive sexism, bullying, and abuse of power. She explained that in 1995, when Moonves took over at CBS, he refused to greenlight any of the pilots she created—even though she had a $50 million contract with the network.
"I was at the pinnacle of my career," she wrote. "I would not work again for seven years."
Bloodworth-Thomason went on to write that Moonves often complimented the scripts she gave him, yet rejected them. She also claims she was told that Moonves refused to give her scripts to any actors. Soon, she heard from a colleague that Moonves actually "hated Designing Women and their loud-mouthed speeches." Later when Bette Midler and Huey Lewis each specifically requested to work with Bloodworth-Thomason on a series, Moonves denied Midler's request and flat-out canceled Lewis's contract.
Amid all this, Bloodworth-Thomason remembered hearing accounts of Moonves' "mercurial, misogynist behavior," which included verbally abusing others. At one point, Bloodworth-Thomason even described hearing from an actress that Moonves had "shoved his tongue down her throat" during lunch in the CBS dining room.
For these reasons, Bloodworth-Thomason was "not surprised" to hear about the allegations against Moonves, and she dismissed the idea that his actions were "mistakes," as he told the New Yorker.
"Let's be clear," she wrote. "Shoving your tongue or penis down a woman's throat during an office meet and greet is not a 'mistake.' It is an act of terror. It cannot be corrected with a special Hallmark card saying, 'Sorreee! My bad!'"
https://twitter.com/udfredirect/status/1039893945252102144
Bloodworth-Thomason wrote that, while she had intended her piece to be uplifting, she couldn't feel anything but anger when reflecting on Moonves—especially because she felt he might never face legal consequences. But she thanked all those who had exposed the behavior of Moonves and others like him.
"We are not going to stop until every last one of you is gone," she wrote. "We don't care anymore if you go to jail or go to hell. Just know at some point that you are leaving."
She ended her op-ed with a simple request of Moonves: "Go fuck yourself."
Bloodworth-Thomason's powerful op-ed highlights the reality that many, many women are subjected not only to sexual harassment, but to power harassment as well. Misogyny can have a devastating effect on women's careers, and it's absolutely crucial that we expose men like Moonves who work to blackball women in their industry.