Lin-Manuel's hilarious conversation with his mom is all of us
You know those times when you're hanging out with your mom and she says something so ridiculous or weird that you just need to take a minute? Turns out even celebs like Lin-Manuel Miranda, creator and star of Broadway's Hamilton, have to deal with those embarrassing moments.
The good news? When it's not your mom, those moments are funny. And when it's Lin-Manuel Miranda's mom, they're hilarious.
Earlier today, LMM shared just one of those special stories on Twitter — and it's prime material. The post shows a conversation Lin shared with his mom, Luz Towns-Miranda, about Bruno Mars…only they weren't exactly on the same page. Check it out.
It gets better, because in addition to posting his old Facebook status, Lin-Manuel also shared with us the most wonderful video of his mom singing along to the radio.
Then, it magically manages to get even cuter.
We already knew Lin-Manuel's mom must be awesome — after all, she gave us Lin-Manuel — but we love seeing it for ourselves.
Whether it's Bruno Mars Adam Levine or Bob Lind's "Elusive Butterfly," Luz is ready to jam on.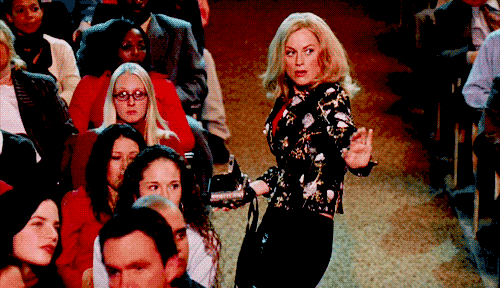 Keep rocking out to your song, Luz, like the cool mom you are.