Lin-Manuel Miranda's parents can be your date to the theater when "Hamilton" premieres in California!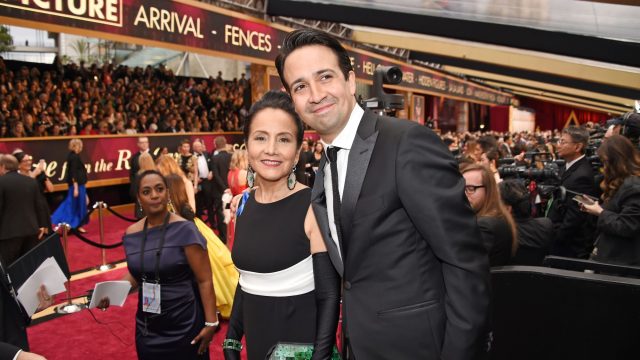 Sadly, Lin-Manuel Miranda did not take home the Oscar during the 89th Academy Awards. The shiny, coveted award would have given Lin-Manuel Hollywood's highest achievement: EGOT,  (an Emmy, Grammy, Oscar, and Tony). Nevertheless, we have no doubt that Lin-Manuel's colossal talent will bring him back to the Oscars.
Plus, he still had one of the greatest moments of the evening when he walked the Oscars' star-studded red carpet with his mom, and they were one of the best couples of the night.
https://www.youtube.com/watch?v=XTCYkoogWys?start=1&feature=oembed
The hit-musical, based on the life of founding-father Alexander Hamilton, has taken over Broadway and is now arriving in San Francisco. Lin-Manuel, the mastermind behind Hamilton, has joined Code2040 and Latino Community Foundation (LCF) to raffle off a date with his parents for the show's opening night. Also, all dates for the Hamilton showing in San Francisco are now SOLD OUT.  The highly-sought-after tickets of Hamilton are reminiscent of Willy Wonka's golden ticket. According to reports in December of last year, people were waiting in line for more than four hours only to learn that tickets to Hamilton were sold out.
The contest is in partnership with Prizeo, a platform to raise money and awareness for a chosen cause. For this event, a donation to Prizeo will fund Code2040 and LCF. And as Miranda says on the site:
"It is more important than ever that for-profit and civil society are stepping up to build inclusive, safe spaces where minorities can work and thrive."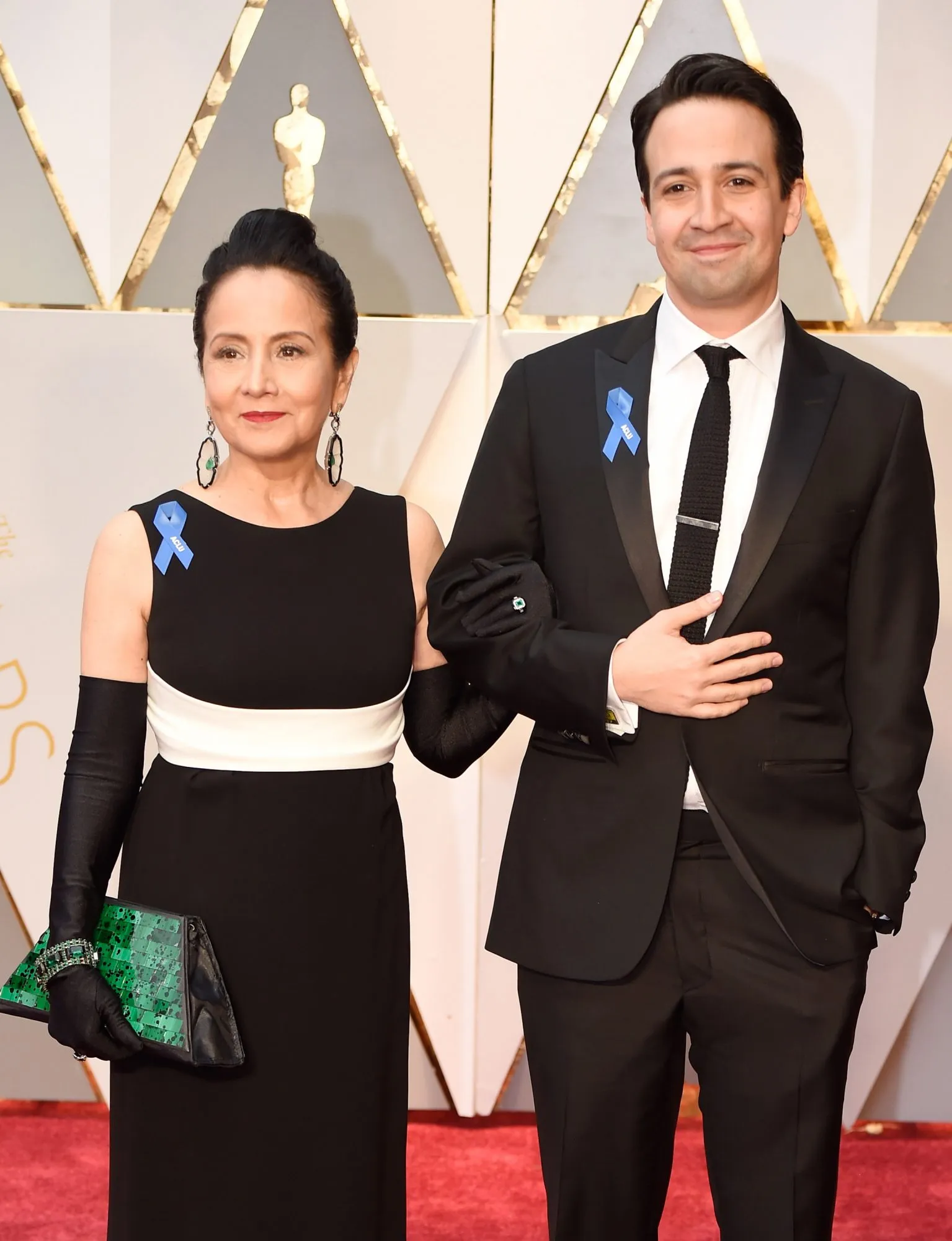 Hamilton will kick-off its national tour in San Francisco, and it is scheduled to run for 21 weeks before then traveling to Los Angeles. Attending the opening night of a sold out Hamilton show is a dream come true for any theatre geek — but if we don't win, we hope we at least get to see him walk down the red carpet with his mom again!