Turns out Lin-Manuel Miranda's high school bully *also* made it in show business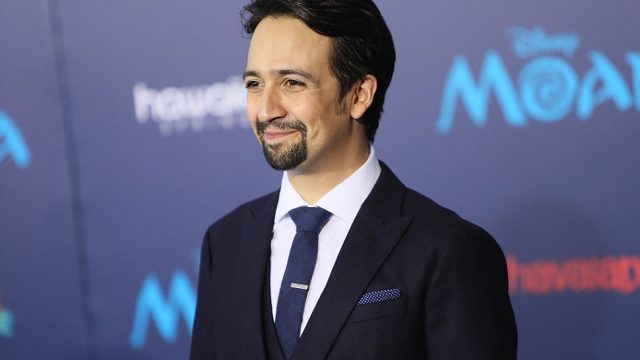 Bullying is no joke. In fact, so many of us suffer at the hands of bullies, and end up feeling pretty low about it. The good news is, Lin-Manuel Miranda has made peace with his bully. The questionable news is, his bully also made it in show business, and you might have heard of him before.
Miranda went to high school with Immortal Technique — or, as he was known back then, Felipe Andres Coronel. Born in 1978, Coronel is known today for being both an urban activist, and a rapper. And while you might think that Coronel and Miranda could have bonded over their appreciation of rap music, you'd be wrong.
In fact, on Monday's episode of the WTF with Marc Maron podcast, Miranda admitted that Coronel was a bit intimidating.
"He got a part senior year [in the school play] and I was like, 'Oh my god, I'm in a f*ing play with the dude that scares the shit out of all my friends," Miranda recalled.
Miranda also recalled that Coronel was fond of throwing fellow students in garbage cans, and Miranda himself saw the inside of a can or two when in Coronel's presence. It sounds pretty rough.
The good news is, Miranda has risen beyond the bullying. In fact, today, he has nothing but good to say about the rapper now known as Immortal Technique.
"He was a really angry kid and it's been wonderful to watch him grow up and find a political outlet for that anger," Miranda noted.
He also made sure to give him some props on his talent.
"He's one of the most political, ideological [rappers], he really made an incredible life for himself as a rapper," Miranda continued.
We're hoping that Immortal Technique feels at least a little bad about his past behavior (which he didn't deny on Twitter) but we think it's amazing that Miranda grew from the experience, and hasn't held a lifelong grudge. In fact, Miranda even speaking up about being bullied is amazing, since it proves that bullying victims often grow up and achieve amazing things. It also proves that people often change and become better people with the proper outlet.
Even though the bad blood seems to be behind them, we're not sure if Immortal Technique will be on a Hamilton VIP guest list anytime soon.