Lin-Manuel Miranda says he's dropping new "Hamilton" music EVERY MONTH, starting tonight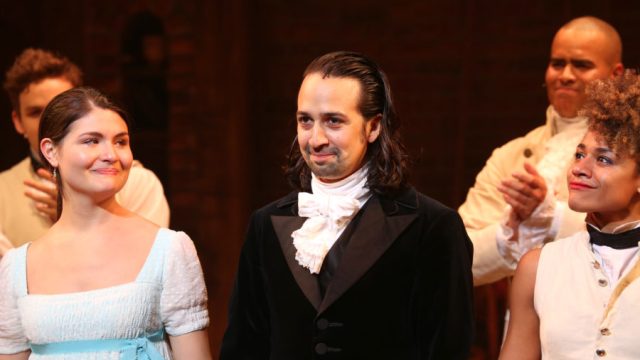 It's hard to believe, but it's been a year since The Hamilton Mixtape gracedour lives. And now, the genius behind the music and the insanely popular Broadway show is blessing our new year before it even begins: Lin-Manuel Miranda will release new Hamilton music every single month in 2018, and holy cow!
We know it sounds too good to be true, but trust us – it's happening. In a seriously epic Twitter storm this morning, Miranda revealed that in honor of the one-year anniversary of The Hamilton Mixtape, he's decided to drop a flurry of new music for fans each month through next December, and he's calling it "The Hamildrops."
Even better? The first Hamildrop is happening so soon – "Ben Franklin's Song," written by Miranda himself and featuring music by The Decemberists, is coming this Friday, December 15th, at midnight. Here's what Miranda had to say about it:
He explains that the first Hamilton mixtape was "the culmination of so many dreams come true," adding, "Every artist, every interpretation represented the original impulse I had for this story, even before this thing was a musical."
He added that he worked closely with Colin Meloy of The Decemberists for the first Hamildrop, and the band "brought Ben Franklin to life."
Miranda then gave us a peek at the artwork for the song, which drops tonight.
Lastly, he added there will be an explicit and a clean version, teasing that we'll "see why soon."
All we can say is: OMG…is it midnight yet?!