Lin-Manuel Miranda will be hosting "Saturday Night Live" next season and we cannot wait to see (and hear) it!
Every season,Saturday Night Live brings some serious laughs to late night television. Between the talent of the performers, the sharp wit of the writers, and the A-list guests they have as hosts, there's a reason it continues to be one of America's favorite comedy shows after so many years.
And next season, we'll get to see one of our favorite entertainers bring us some serious sketch comedy laughs as Lin-Manuel Miranda hosts the October 8th episode.
Saturday Night Live took to their Twitter to make the exciting official announcement.
And, Twitter master Miranda quickly responded.
Despite the fact that he used an overwhelmed emoji, we have no doubt Miranda will be able to handle the exciting (and hilarious) demands of hosting SNL. After all, the man took the story of a fascinating Founding Father and created one of the most popular (and award-winning) modern musicals of all time. So we're sure he can handle the delightfully fun pressures of Saturday Night Live.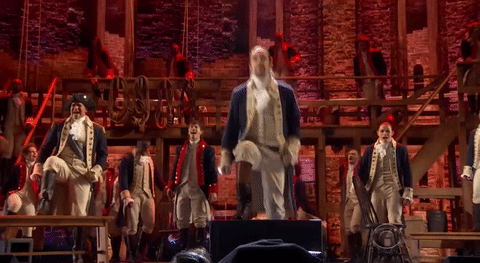 Miranda will appear alongside musical guest, Twenty One Pilots, who are excited for the collaboration as well.
The show will be the second one of the season, right after the October 1st season premiere with guest host Margot Robbie and musical guest The Weeknd (which also sounds like a totally awesome lineup).
Needless to say, we're already getting excited about the talent and comedy that will be headed our way from SNL this year and can't wait to see what kind of brilliance Miranda (and the rest of the crew) come up with.