Lin-Manuel Miranda is extremely close to getting an EGOT, and so are these 6 celebs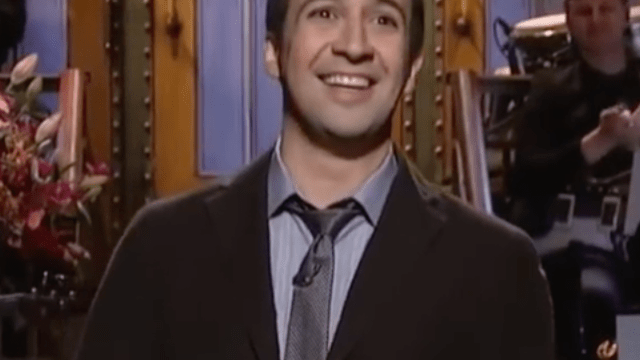 Oscars night is exciting for everybody nominated (and everybody who likes to look at movie stars in pretty dresses), but it's ESPECIALLY exciting for people who are possibly earning their 'O' in EGOT. EGOT is an acronym for Emmy, Grammy, Oscar, and Tony— the four awards earned by only 12 people in the world so far (and yes, Audrey Hepburn is one of them.)
This year, Lin-Manuel Miranda has everyone abuzz about his proximity to becoming the 13th — and youngest — EGOT earner. He has already won Emmy, Grammy, and Tony awards. Lin-Manuel isn't the only star who might be the next EGOT winner though. Plenty of people are also one award away from the quad-fecta.
These are 6 other stars who are close to the 4-award victory
1Cher
Cher is only one Tony away from an EGOT (yes, she has EGO, of course). Given that she sings and acts, a Tony shouldn't be hard to come by for the superstar. If she made a Broadway musical using only her Tweets as dialog, everyone would buy tickets.
2Martin Scorsese
Similarly to Cher, Mr. Scorsese is only missing a Tony Award, which is totally attainable for him. He could direct the Cher musical!
3Justin Timberlake
JT has Grammys (of course) and Emmys (from his SNL contributions) and this year's Oscars might win him the 'O' for his Trolls song. If that happens, he will only need a Tony (like Cher and Scorsese), and now we think an N*SYNC musical absolutely needs to happen.
4Viola Davis
Davis is nominated for three Oscars this year (which sadly is the most noms for a black woman in Oscars history) and if she wins one, then she will officially have the EOT. She's won Emmys for How To Get Away With Murder and Tonys for the stage version of Fences, so if she can muster up some stand-up or ballads then she will undoubtedly get a Grammy (which she will because Viola can do anything).
5Cynthia Nixon
https://www.instagram.com/p/BLqtjFqDoCi
Also known as Miranda, Ms. Nixon is an expert actress who has won one Tony, a Grammy, and two Emmys (for being Miranda, of course). That leaves a missing Oscar for this EGOT contender, which is 100% do-able for Cynthia Nixon (and Miranda if she wanted it).
6Barbra Streisand
Honestly, if anyone should be an EGOT winner, it's Babs. She both sings and acts her heart out, which is probably why she's won five Emmys, two Oscars , and eight Grammys. If she adds a Tony to that impressive Awards shelf (or does she have an entire room for her trophies?), then she will have the missing piece to an EGOT.
Good luck to all the EGOT contenders out there, especially Lin-Manuel — tonight he could be number 13!