Lin Manuel-Miranda just dished some major details about the new "Mary Poppins" movie and we are listening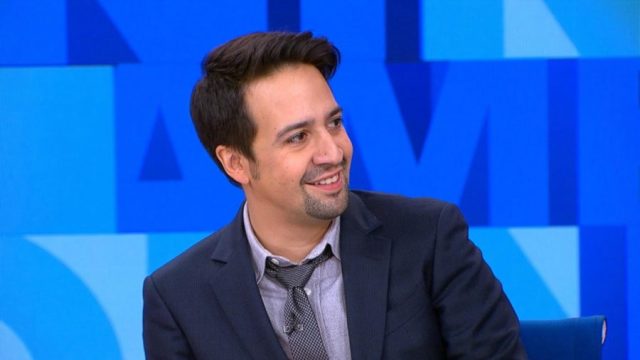 Lin Manuel-Miranda stole our hearts with Hamilton, and it looks like he plans to keep them for a good long while thanks to his role in the new Mary Poppins film, Mary Poppins Returns.
In an interview with Good Morning America, Miranda gave us some some insight on his role. He will play "a street lamplighter named Jack," and Miranda says his character is very similar to Dick Van Dyke's Bert from the original version of the Disney classic.
"This takes place about 20 years after the original Mary Poppins film took place. But I get to be around for the adventures with Mary and the kids and sing and dance and do all the fun things. It's a new story. There are about eight Mary Poppins books, so what the creative team has done is sort of taken some of the adventures from those. Michael and Jane Banks have grown up, so this has to do with their kids."
This movie sounds like so much fun!
Our beloved Emily Blunt will play the title role of Mary Poppins, and she's nervous. As she told PopSugar in an interview:
"When [director] Rob Marshall called me, I felt simultaneously thrilled and frozen with fear. Nobody's Julie Andrews, so I know that much. So I'm just gonna do my own thing. But Mary Poppins is sort of emblematic of people's nostalgia in many ways. They're some big shoes to fill. When I said I was taking it on, my friend said to me, 'Wow. You've got balls of steel.' I was like, 'Don't say that! It makes it scarier.'"
We believe in you, Emily! After all, you turned your role as Emily in The Devil Wears Prada into an icon.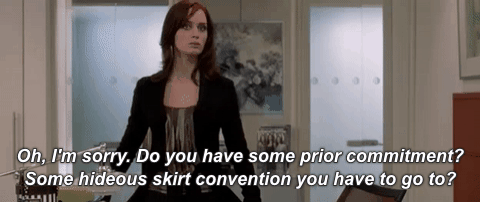 Adding to the magic, esteemed actress Meryl Streep will be part of the movie, making this Emily Blunt's third film with her:
"Am I the actor that's worked with Meryl the most? I might be the actress that's worked with Meryl Streep the most. How lucky am I? She just stalks me. It's embarrassing."
According to ComicBook.com, the movie will draw from the seven other Mary Poppins novels by P.L. Travers.  Mary Poppins Returns "follows a now-grown Jane and Michael Banks, who, along with Michael's three children, are visited by the enigmatic Mary Poppins following a personal loss." No one can remain sad in the presence of Mary Poppins, and with the help of Miranda's Jack, the family will be able to rediscover their sense of love and wonder.