Lin-Manuel Miranda didn't get his first credit card until he was 28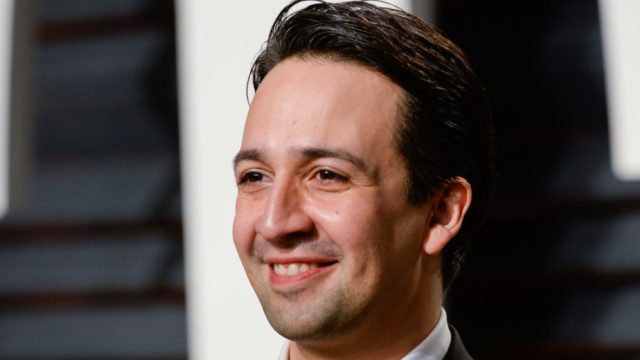 Lin-Manuel Miranda is a superstar to us, but we just learned something surprising about the actor/composer: Lin-Manuel Miranda didn't get his first credit card until he was 28 (!), reported The Washington Post. Riiiight?!
"There is so much I wish I knew about money when I was first starting out my adult life, but in particular, the importance of building good credit, Miranda told Morgan Stanley. "In fact, I was so nervous about incurring debt that I didn't open my first credit card until age 28, after my first show had opened on Broadway. As a result, even though I had enough money in the bank, I didn't have sufficient credit history to purchase my first apartment.
So what did he do?! His father helped him buy it by co-signing the mortgage.
Yup, we're learning a valuable lesson here, how it takes credit to get credit, as The Washington Post pointed out. And, a credit card will help build credit. Of course, make sure to pay it each month so you don't get in debt with your credit card(s).
But what if you have bad credit and cannot get approved for a credit card?
Talk to your bank or a financial institution. Some, like Bank of America, have secured credit cards, wherein you provide the credit line. For instance, after you demonstrate that you have the ability to pay it, you put a certain amount down as a security deposit (which is $300 with Bank of America's secured credit card). Then, add some more money to that, and this becomes your available credit line. If you put in $1,000, you can spend up to $1,000. Pretty cool, right? And, that way, you can work on building your credit for when you're ready to buy a car or house of your own.
Once again, Miranda's inspiring us and making our lives better. (Thank you, Lin-Manuel Miranda!) We definitely have #BuildingGoodCredit goals now. You, too?