Lin-Manuel Miranda just helped bring Broadway to "Carpool Karaoke"
Okay, shut it down, because last night was officially the best "Carpool Karaoke" of all time. Nothing will ever be able to top Lin-Manuel Miranda singing a duet with James Corden, let alone Lin-Manuel Miranda and stars Audra McDonald, Jesse Tyler Ferguson, and Jane Krakowski. This rag-tag team of Broadway superheroes all climbed inside James' car Monday night in preparation for the Tonys on June 12th (which James is hosting). Really, it was just a chance for them all to geek out over their favorite songs, and they did not disappoint.
First, it was just Lin-Manuel and James and together they put their own spin on the Hamilton soundtrack.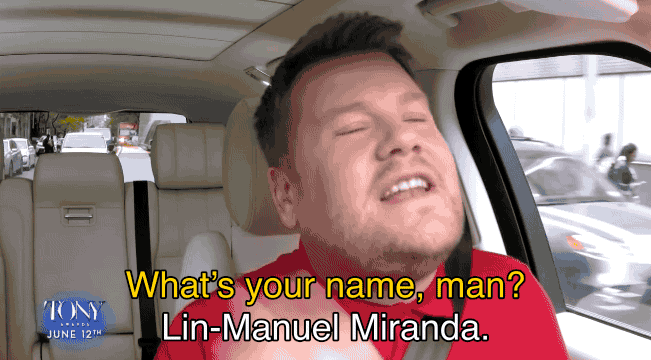 They also spoke about the upcoming Tony awards, and how different things would be this time around. When Lin-Manuel's first musical, In The Heights, was up for a Tony (which it eventually won), it was relatively unknown. This time around, things are different. "With this it's just, oh, we get to be in a building with our friends from all the other shows," he explained.
Speaking of friends from other shoes, as the two were driving, they spotted someone out the window, and before they knew it, Audra McDonald, Jesse Tyler Ferguson, and Jane Krakowski were in the car.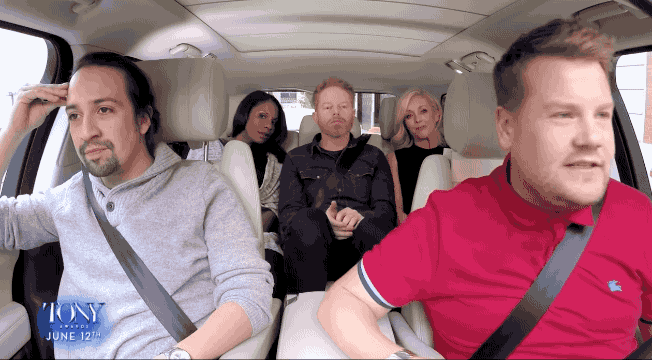 All of them are currently on Broadway in their own shows, but it could never be enough. While in the car, they sang hits like Rent's "Seasons of Love," but as every Broadway fan knows, the finale is the kicker, so they ended the segment with an amazing performance of "One Day More" for Les Miserables.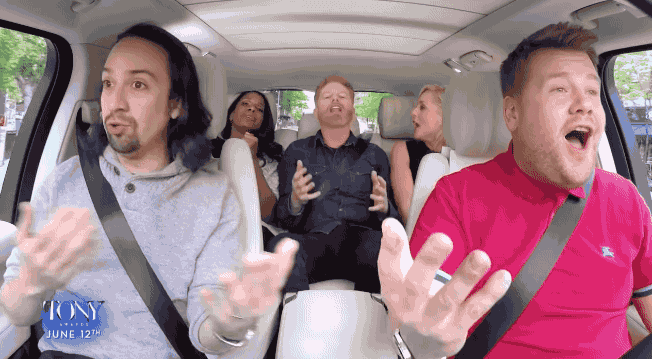 We're not joking, it was amazing. You'll just have to see for yourself by watching the full segment below, and you can watch all these amazing actors and singers this Sunday, when the Tony awards are finally upon us! https://www.youtube.com/watch?v=