Lin-Manuel Miranda brought his mom to the Oscars, and they were the cutest couple on the red carpet
How is it that we somehow fall in love with Lin-Manuel Miranda a little bit more every day? The genius behind Hamilton just walked the Oscars red carpet with his mom, and honestly, we're not sure our hearts can't handle it.
For starters, how sweet is that? Answer: THE SWEETEST. And also, they look 100%  adorable together.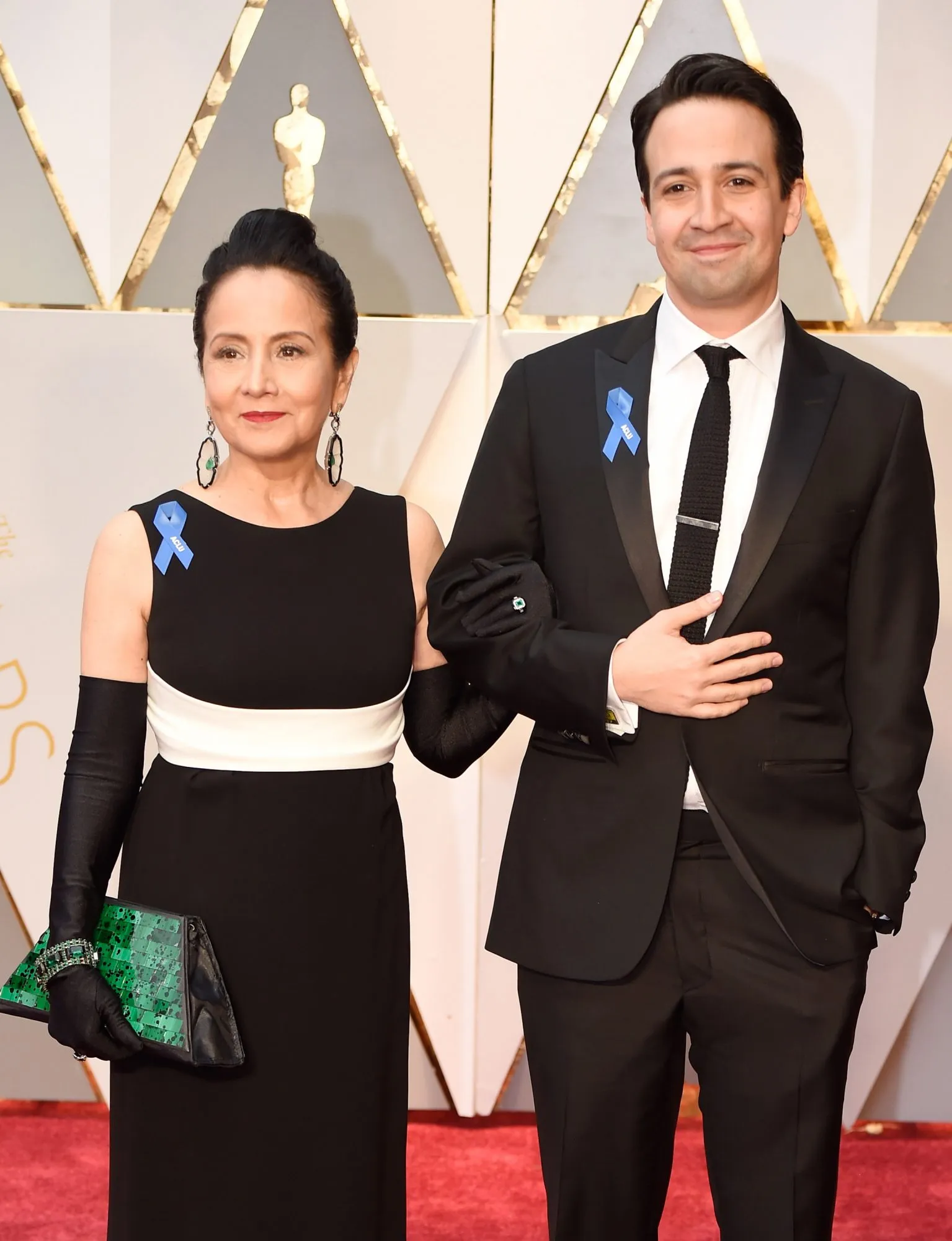 Awww. The look on Lin-Manuel's face says it all, doesn't it?
Apparently, his mom, Dr. Luz Towns-Miranda, predicted this moment a looooong time ago. Earlier this week, Lin-Manuel told Rachael Ray,
"I remember my mom – as a kid – saying, 'When you get nominated for an Oscar, I'm your date.' That's such a pie-in-the-sky thing to say. But she sort of always believed, I think she believed even before I did, so I'm thrilled to get to keep that promise.
Are we the only ones getting a little emotional right now? Surely not.
Miranda is nominated tonight for Best Original Song for "How Far I'll Go" from Disney's Moana. If he wins, he will be the youngest person ever to achieve EGOT status! To become an EGOT, a person must win an Emmy, a Grammy, an Oscar and a Tony. NBD, right? Only twelve people have ever done so.
We're not going to lie. We're totally rooting for you, Lin-Manuel!