Lin-Manuel Miranda just shared a conversation with his wife that we ALL need to learn from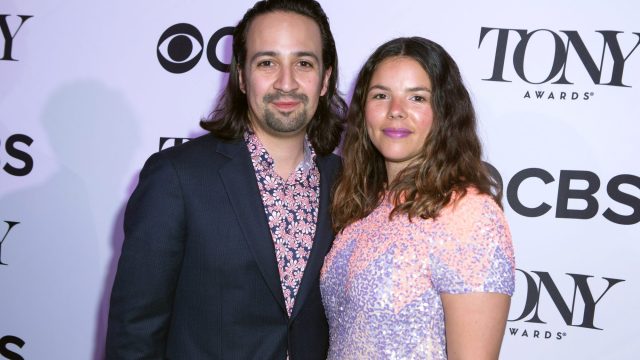 Lin-Manuel Miranda is pretty inspiring. He's a famed writer and Broadway star, and created a Tony award winning hip-hop musical about one of our Founding Fathers – and, not too many others can same the same. If you ever wondered how Miranda kept a positive morale while developing a musical that he knew was extremely unconventional, wonder no longer!
Miranda shared a tweet highlighting a dialogue between he and his wife, Vanessa, a few years ago, and it's definitely encouraging us to "keep on keeping on." The conversation took place as Miranda was feeling a bit discouraged about his writing not happening as fast as he'd like it to.
Miranda's wife, Vanessa Nadal, was super supportive, in the most nonchalant way. Her responses to Miranda's self-doubt are perfect.
But what less could we expect from this adorable couple? Even though Lin-Manuel may get all the fame for his creative enterprises, Vanessa is unbelievably smart, holding both law and engineering degrees. The pair met in high school but didn't become sweethearts til way later, and it looks like 6 years into their marriage they're still making a perfect team.
In this instance, Vanessa refused to allow Miranda to throw himself a pity party, and instead let him know that there are a lot of others in the world experiencing the same grief. And, that kind of support is priceless.
Just remember, the problems you're facing may seem as if they're of the "snowflake variety," but in actuality, you're not alone.
Now, "get back to your piano."