Lily-Rose Depp wears a pink wedding dress on the Chanel runway, we're copying this look OBVS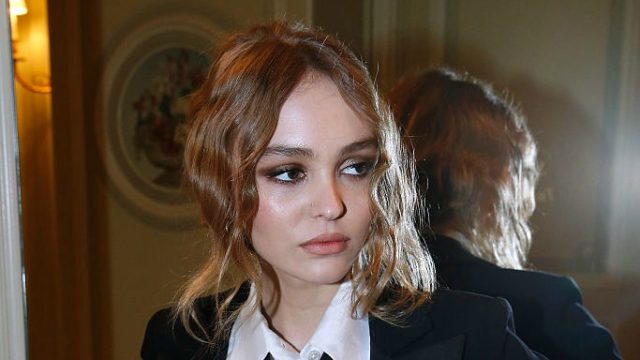 Can you say pretty in pink?! As the fashion elite descended upon Paris, we couldn't help but obsess when we saw Lily-Rose Depp wearing a wedding dress on the Chanel runway. Chanel has always championed celebrity superstars on their runways, but each girl who walks in the footsteps of the infamous Coco Chanel, proves that they deserve to be there. 
At Paris couture shows, it is always common place for the grand finale to feature a wedding dress. So imagine what it must feel like to not only wear the grand finale dress, but to wear the grand finale dress at Chanel's couture show. Every model is considered lucky to earn the coveted spot walking in a Chanel show, but when creative director Karl Lagerfeld showcases his current muse of the moment, this is the biggest honor of them all. So of course when we saw the face of Chanel No 5 L'Eau Lily-Rose Depp walk down the runway, we couldn't help but be in awe of her look!
For this collection, Lagerfeld had the girls walk the mirrored runway at the Grand Palais. Depp's look was a bold, ruffled baby pink gown featuring a tiered skirt and sleeves with a sheer overlay. Underneath the sheer overlay was a corseted bodice. The dress also had a peter pan collar, large baby pink belt and rhinestone buttons going down the dress.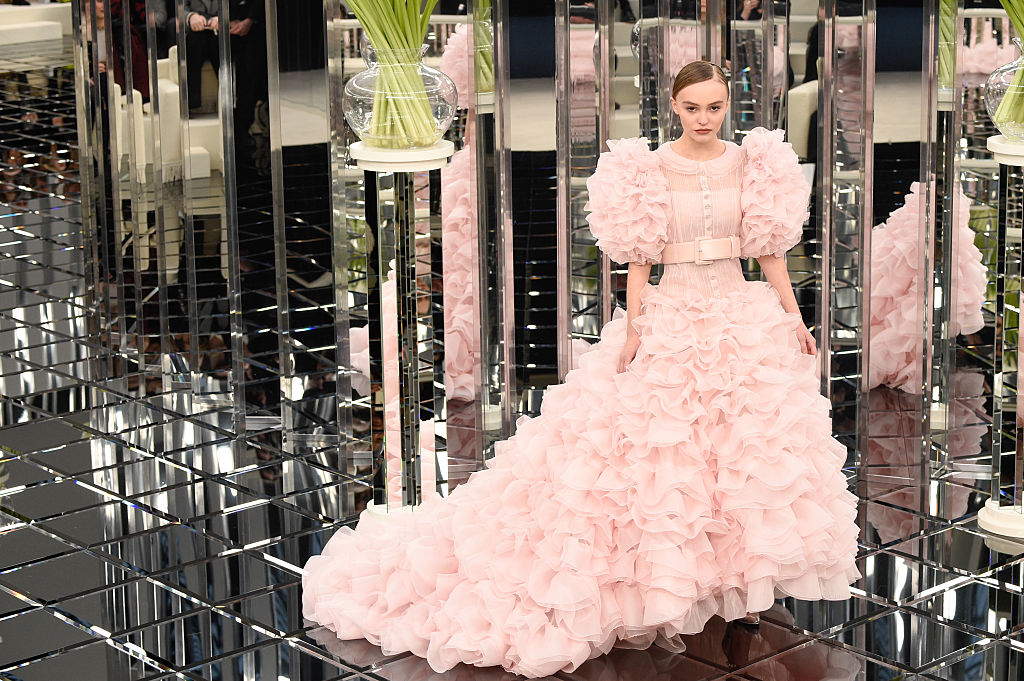 For the past couple of shows Karl Lagerfeld has used the Chanel platform to be very outspoken about his views. Last year he reflected on a more environmental message, and he has also been a big proponent of juxtaposing fashion and the Chanel atelier. After a very political year, it seems as though Lagerfeld took a throwback approach featuring the models in very masculine skirts with cinched waists. Not only does this show off the woman's figure, but it gave the models a very powerful look on the runway.
With the way things are going, we welcome seeing a nod to the power suit days of the '80's! Here are some similar dresses you can snag for cheaper: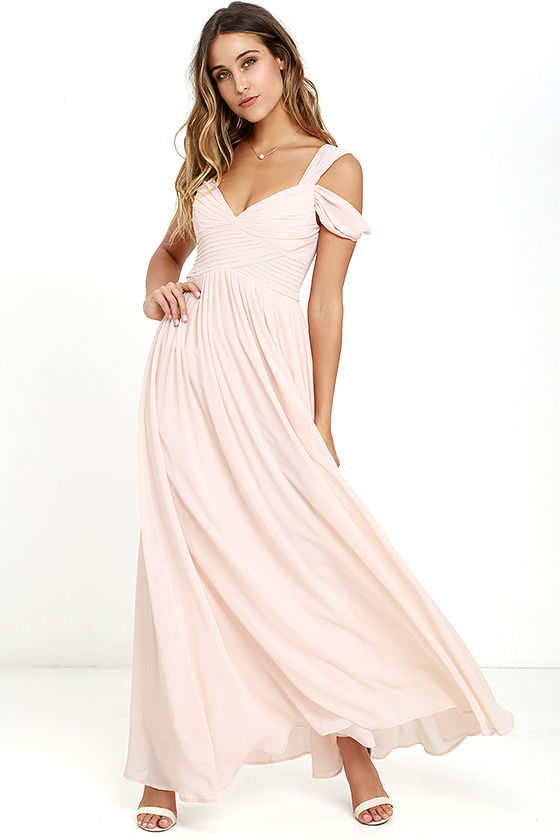 Get it for $89 from LuLu's.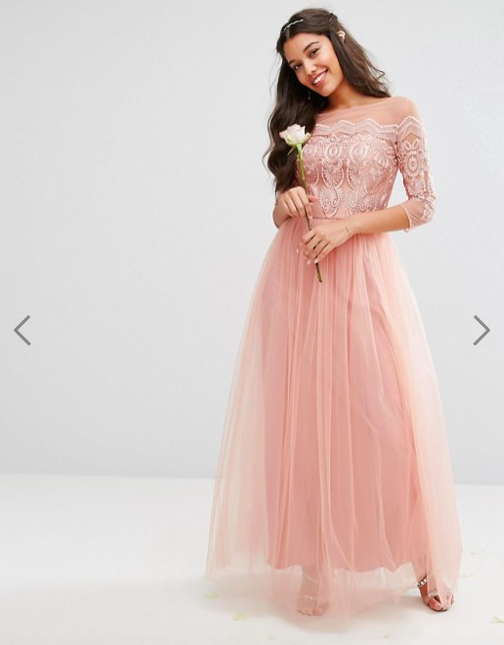 Get it for $113 from ASOS.
You can subtly copy the look with this tiered black dress: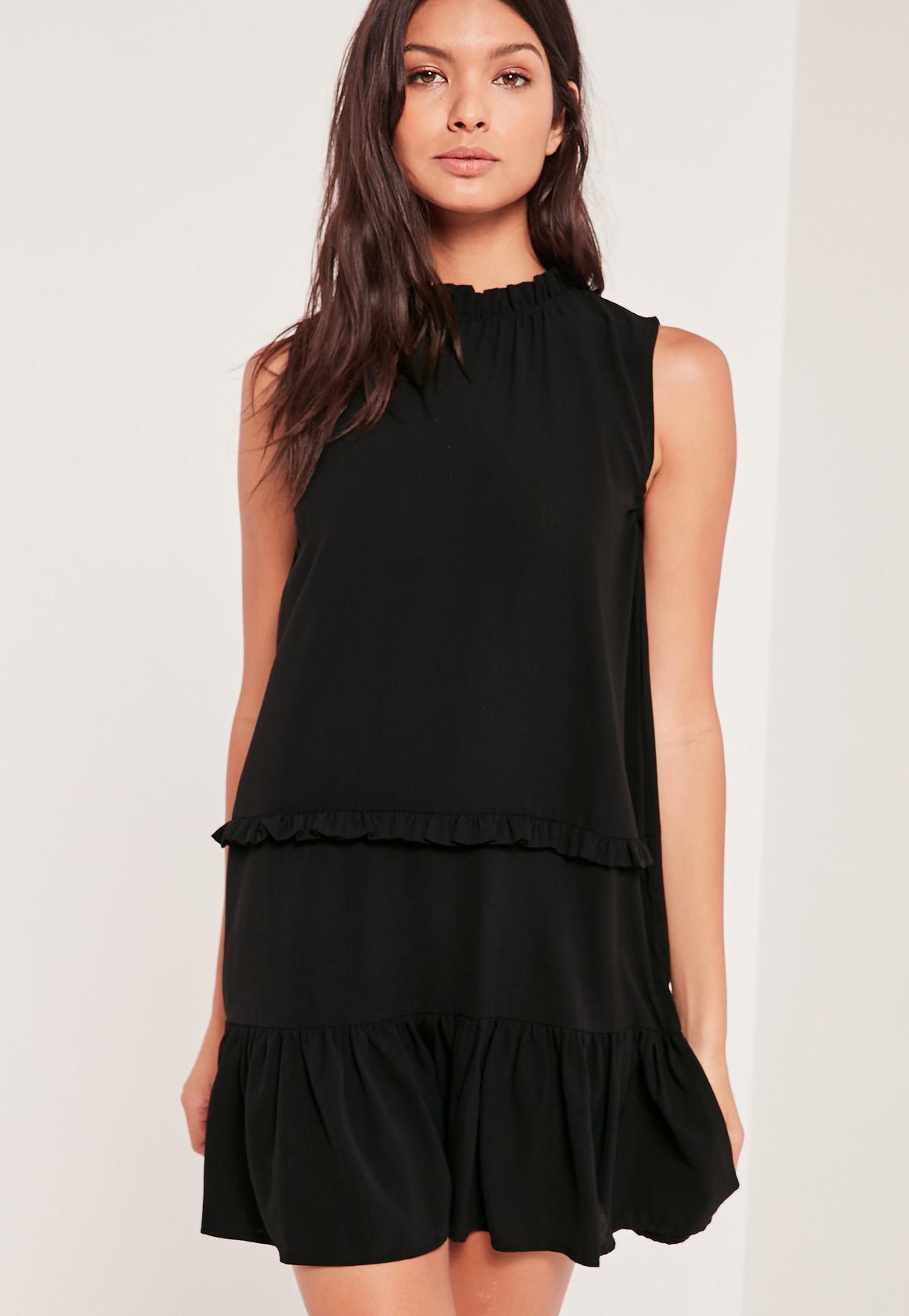 Get it for $22.50 from Missguided.
The options are endless! Thank you for the inspo, Lily-Rose!