Lily-Rose Depp has the perfect response to all the fans who keep telling her to smile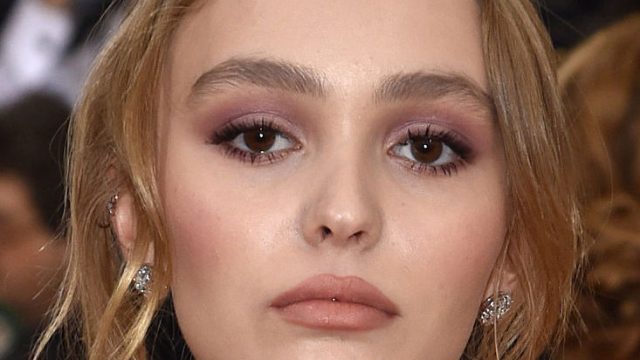 If you're a woman who enjoys leaving her home for the company of other human beings, then odds are you've heard this statement: "You should smile more." After all, women are traditionally judged based on their external appearances, so not smiling is basically a sidewalk crime. Even 16-year-old Lily-Rose Depp isn't immune to such an unsolicited comment.
If you take a moment to scroll through Depp's Instagram feed, you'll notice that she isn't always all smiles. And there is nothing wrong with that. She's a human being with a wide range of complex emotions and she's free to express such feelings in any way she chooses. In other words: Lily-Rose is allowed to look however she wants to look.
Unfortunately, commenters don't see it that way. If you scroll through the responses on any one of her Insta snapshots, you'll see hordes of people pulling Lily-Rose apart. They criticize her makeup choices, her facial structure, her clothes, and (yes) even her facial expressions. What makes us especially sad is knowing that she reads these comments…
In her latest Instagram – which features Depp at the Met Gala – she writes, "Y'all said She'd look good if she were smiling ????." To accompany this caption, Lily-Rose included this photo:
Yup. That's right – Depp choose not to smile in the face of such criticism. Instead of succumbing to those who want to see her pearly whites, Lily-Rose opted to stay true to herself.
Though Lily-Rose Depp's situation is a prime example, we want to point out that there are countless other women who have been exposed to this breed of sexism. During the September 2015 Apple Launch, a model's face was publicly Photoshopped so that she'd be smiling. Hillary Clinton has been told to smile again and again… and again. Just take a moment to imagine all the women who have been told to smile more and you will instantly become overwhelmed.
While we'll never smile when told to in a sexist fashion, we will smile at Lily-Rose Depp's response to such a comment. Because she earned it.