Lily and Marshall from "How I Met Your Mother" are all the relationship goals you'll ever need
There are a lot of TV couples that give us all the feels, but Lily Aldrin and Marshall Eriksen are the ones we want to actually become some day. The How I Met Your Mother couple is all the #RelationshipGoals you'll ever need, trust us. They are clearly the number one couple on the show, but in real life they are everything every couple should hope to be.
Both Lily and Marshall made sacrifices for one another throughout the series, but they managed to stay true to themselves, which is one of the many reasons why we love them so much. They really are perfect together and, not to sound too cheesy, but they totally complete each other. If you and your significant other are anything like this pair then you're SO lucky. Why are they so awesome? See all of the reasons they should be your dating guides below.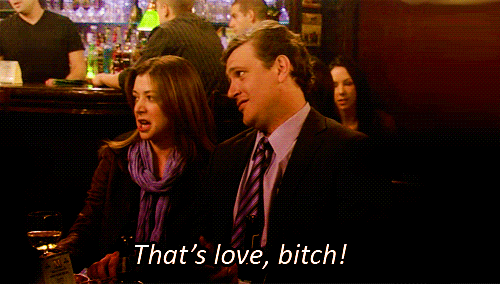 Karaoke to my heart. Remember when Marshall was a jerk to Lily in order to seem cool at his new job? Yep, we do too! Luckily, he made it up to her by singing their song, "Don't Go Breaking My Heart" at karaoke. Lily then joined him on stage and it was glorious.
Nickname game. These two actually make nicknames adorable and not at all annoying. Lilypad and Marshmallow? Come on, I die a little every time these two use these cute names.
They sacrificed a lot for one another. Throughout their romance, there were a lot of highs and lows, but that's what made them stronger. They sacrificed their careers and passions for one another, but through it all they stuck together, so it was worth it.
Costumes, costumes, costumes. The couple that dresses up together, stays together. Throughout the series, Lily and Marshall have ridiculous couple costumes (that usually involved Ted Mosby) and they are epic. True love is being the parrot to your Johnny Depp pirate.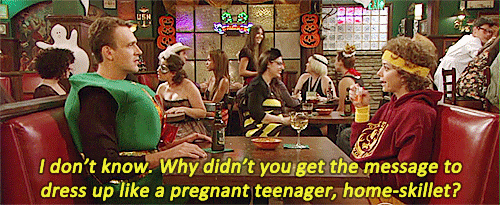 Pause for love and arguments. Every time that these two lovebirds got into a fight they would pause it to focus on bigger and better things. They would pause for sex, or a friend's wedding, or just because and it was both awesome and honest.
Snuggle bugs. Really, what's cuter than this? They were basically in the puppy love phase and the honeymoon phase for their entire relationship and that's so sweet and truly admirable.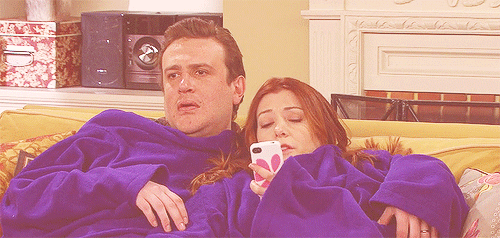 Airport pickup tradition. What's better than having your loved one come to pick you up at the airport? Picking you up with a sign and a six pack every time, because it's tradition, duh. That is my new life goal or at least travel goal, get picked up at the airport by a loved one wearing a chauffeur hat with drinks in hand!
Revised vows. When Marshall and Lily got married they made vows that they didn't end up keeping because they are human. Six years later they made new goofy vows, which were SO freaking adorable. One of those vows was, "Marshall Eriksen, I vow to always tell you when you have green stuff in your teeth… you have green stuff in your teeth."
Double date goals. Even though Lily and Marshall were totally happy just being with one another, they wanted to have a couple to be best friends with so they could do couple dates and it was awesome. Sadly, Robin Scherbatsky and Barney Stinson could NOT handle their double dates, but it was still cute that they tried.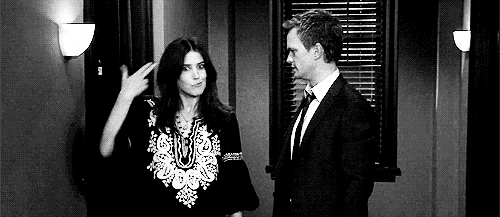 Fast (food) honeymoon. After a gorgeous wedding, Lily and Marshall were ready to start their lives together on their honeymoon. Instead of heading on a trip, they went straight to eat fast food, because they were starving. Ah, love and fast food, it's what everyone dreams of.
First and only love. Marshall only slept with Lily, he was madly in love with her and she was his pride and joy. Lily might've dated other people, but she only ever loved Marshall, so he technically was her first love. Plus, they had had crazy, awesome chemistry as proven by their sex-capades in the kitchen and everywhere else.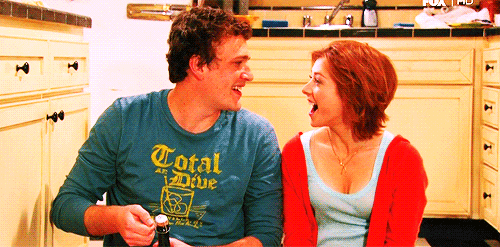 Italy phase. Both Lily and Marshall were willing to put their careers on hold to make Italy work or not work. Marshall was okay with not being a judge so Lily could be The Captain's personal art consultant in Italy, while Lily was willing to stay in New York to be with Marshall and the baby in their comfort zone. They did go to Italy eventually and it was romantic and perfect, just like them.
Friendship first. No matter what happened to this pair, they always made time for their friends. There was that minor moment when Lily forgot about Robin because she was planning to be a mom (not actually a mom), but besides that their friends were always number one.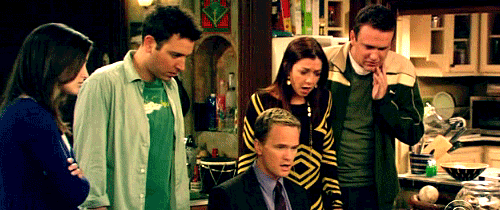 Truth tellers. If there is one thing these two knew how to do, it was how to keep it real. They were never afraid of hurting their friends' or each other's feelings (well most of the time) so they were honest and real.
Even death would not part them. Okay, so Lily was a little crazy, but that's why we loved her. When talking about death, she told Marshall not to worry or try and date anyone else when she was gone, because she would haunt him, which was creepy, but oddly sweet.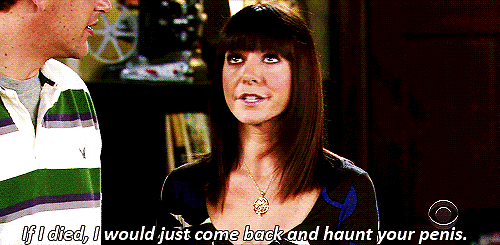 Pancakes. Sunday was pancake day and Lily always made pancakes!
The Olive Theory. On the show there was an Olive Theory, which Lily and Marshall swore by. They said that in every successful relationship their is one person who likes olives while the other person hates them that way there is always someone you can pawn your olives off on at dinner. The best part was that both Lily and Marshall loved olives, but Marshall lied so that Lily could be the one who liked them and the test would work.
Teamwork makes the dream work. They were all about sticking together no matter what the cost. Even though they did break up at one point and break our hearts in the process, they eventually made up and always had each other's backs. Plus, they were a team when they tried to embarrass their friends, which made for very good TV.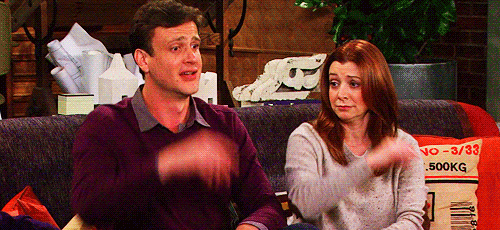 Isn't it clear that these two are TV's most perfect couple? Lily and Marshall are serious #RelationshipGoals and someday I will find the Marshall to my Lily. Well, at least I hope so… fingers crossed. Until then I'll relive this epic romance, and you know, binge watch the whole series.